We preview this weekend's Laois Shopping Centre: PIHC & IHC Finals and St.Joseph's Leinster Club SFC Round 1 Fixture
Saturday October 21st:
IHC Final Replay: Trumera vs Colt Shanahoe at 6pm in Laois Hire O'Moore Park
Leinster Club SFC Round 1: Eire Og vs St.Josephs in Netwatch Cullen Park Carlow at 7pm.
Sunday October 22nd:
PIHC Final: Portlaoise vs Ballyfin in Laois Hire O'Moore Park at 1.30pm
Tickets:
Laois Shopping Centre: PIHC final and IHC final replay: (OAP and Season Passes also applicable): Buy tickets here: https://www.universe.com/users/laois-gaa-82QTP6
Leinster Club SFC Round 1: Eire Og vs St.Josephs
Leinster Club IFC Round 1: Ballylinan vs Mullinavat
Leinster Club JFC Round 1: Noamh Moling vs Annanough
Buy tickets here: https://leinstergaa.ie/leinster-gaa-tickets/
Permutations:
IHC Final Replay (Extra Time/Winner on the Day): The winner of Trumera vs Colt Shanahoe will be promoted to the 2024 Premier Intermediate Hurling Championship.
PIHC Final: (No Extra Time/Winner on the Day and a replay will be arranged if necessary, in the event of a draw match at the end of full time) The winner of Portlaoise vs Ballyfin will be promoted to the 2024 Senior Hurling Championship.
Leinster Club SFC Round 1: (Extra Time/Winner on the Day) If St.Josephs defeat Eire Og, they will head to the Leinster Club SFC Quarter Final stages with a home fixture versus the winners of the Dublin Senior Football Championship (TBC)
Live streaming: Ballylinan vs Mullinavat at 2pm on Saturday, Colt Shanahoe vs Trumera at 6pm on Saturday, Eire Og vs St.Josephs at 7pm on Saturday and Portlaoise vs Ballyfin on Sunday at 1.30pm will be available for live streaming on Clubber.ie.
Access at https://www.clubber.ie
Follow live match updates on Twitter: https://twitter.com/CLGLaois
For all other club fixtures and results visit: https://laoisgaa.ie/fixtures-results/
Best of luck to all involved!
PIHC Final Preview:
Portlaoise vs Ballyfin on Sunday October 22nd at 1.30pm in Laois Hire O'Moore Park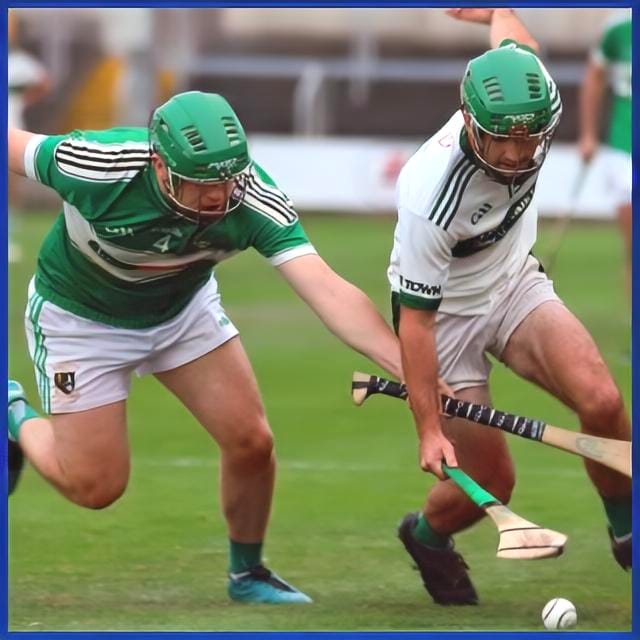 Words From The Managers: (Credit: LaoisToday)
Tommy Fitzgerald (Portlaoise): On facing the upcoming challenge against Ballyfin: "It wasnt unexpected to me that Ballyfin defeated Ballinakill in the semi final. Even though Ballinakill are a fine team as well, it was very evenly matched. I know Ballyfin from over the years and aware of the calibre of players that they have. Paul Cuddy is a top class manager who knows hurling inside out, so Ballyfin are a very strong side and I have huge respect for Paul who will have them really well prepared for Sunday."
Paul Cuddy (Ballyfin): "It is not just a final, it is a big game with a big prize at the end of getting up to Senior level. For Ballyfin to win and then have both hurling and football teams competing at Senior level next year, it will be a big testament to a small parish and to the players themselves. Portlaoise have upped their game this year and with 37 lads on their panel, there is now a huge interest back again in hurling in Portlaoise which is great for the county. Portlaoise have been impressive and it is a challenge we will relish."
Previous meeting:
PIHC Quarter Final: August 27th 2022
Portlaoise: 2-12
Ballyfin: 1-14
Ones to watch: Portlaoise: Dylan Sheehan was outstanding and awarded Clubber TV Man of the Match after his display in the semi final win over Rathdowney Errill. DJ White was unstoppable with great pace and exceptionally dangerous in front of goal with a total score of 2-3. Aaron Bergin also was flawless in free taking duties.
Ballyfin: Ciaran Culleton (1-1) was excellent and awarded Clubber TV man of the match after his display in the Semi final win over Ballinakill. Equally as brilliant on the day too were both Eanna Lyons and David Connolly (1-1 each)
Both sides have great attacking talent at their disposal on Sunday.
IHC Final Replay Preview: Trumera vs Colt Shanahoe at 6pm in Laois Hire O'Moore Park on Saturday October 21st
Previous meeting:
IHC Group B Round 3 August 19th 2023
Trumera: 2-15
Colt Shanahoe: 1-15
IHC Final on October 7th 2023:
Trumera: 1-19
Colt Shanahoe: 2-16
Ones to watch:
Trumera: In the 4 point semi final win over Mountmellick, Joey Coogan (2-0) was an unstoppable force in attack and pose a threat to Colt Shanahoe's defence on Saturday. Alongside the reliable Dylan Lalor (4-7) & Paddy Hosey (3-14) and their brilliant championship total scores also, who are both on fire in front of goal and both in top form having scored an incredible amount from play this championship campaign.
In the final last time out which ended in a draw match with Colt Shanahoe which resulted in the upcoming replay: Niall Sinnott's score of 10 points was essential to Trumera making an excellent comeback in the 2nd half to send the final to a Replay.
Colt Shanahoe: Nathan Dunne has been his sides standout player so far with a total of 42 points, of which 11 of these points alone came in the semi final win over Clonad where Colt Shanahoe won by a convincing 10 points in the end. Michael O'Connor (1-2) was also outstanding that day and a notable big boost for Colt Shanahoe was the return of James Keyes from America. In the back line, Brian Guilfoyle has been very solid in defence and is a positive for his side facing the possible upcoming attacking threat from Trumera on Saturday.
In the final last time out which ended in a draw match with Trumera to result in the upcoming replay: The ferocious combination of Michael O Connor (1-5) and James Keyes (0-5) was fantastic to watch, as both players displayed great skill and scored some unbelievable long range points from play.
Leinster Club SFC Round 1 Preview: Eire Óg vs St.Josephs on Saturday October 21st at 7pm in Netwatch Cullen Park, Co.Carlow.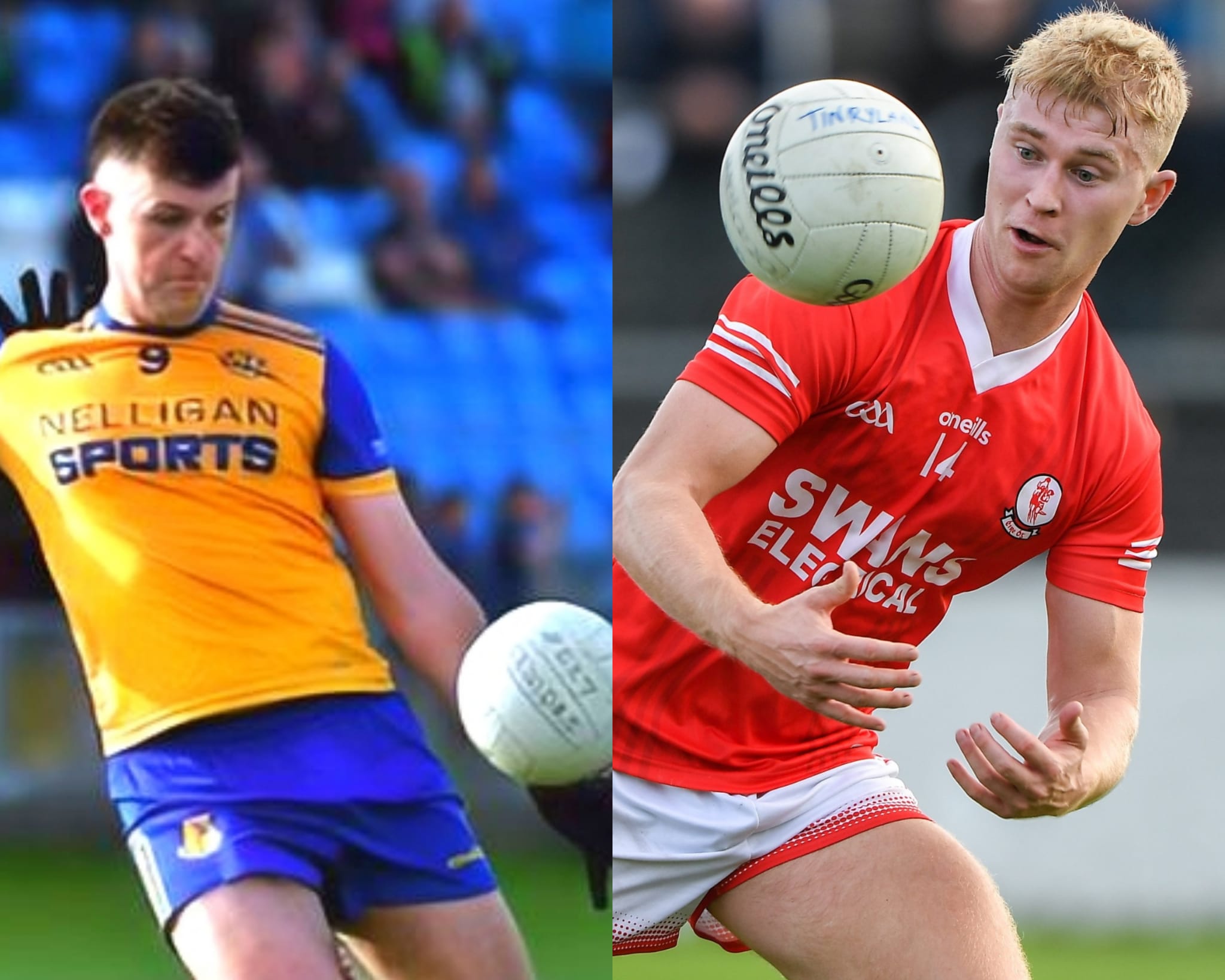 St.Josephs last appearance in Leinster:
Round 1 on October 22nd 2000
Abbeylara (Longford): 0-8
St.Josephs: 0-7
St.Josephs scorers that day: Stephen Kelly (0-2) Tom Kelly (0-1) Colm Kelly (0-1) Mark O Brien (0-1) Liam Stapleton (0-1) Aidan Lacey (0-1).
Ones to watch: St.Josephs: Both James Kelly & Eoghan O'Flaherty were outstanding and as a result both players were awarded man of the match after the SFC final win over Portlaoise, ending their sides Laois SFC title drought of 23 years. James Kelly was awarded Laois Shopping Centre: Man Of The Match after his excellent defensive display against Portlaoise's Damon Larkin and Eoghan O'Flaherty was awarded Clubber TV's Man Of The Match after his crucial scores were essential to his side getting the win.
Eire Óg: Carlow's SFC 2023 champions are also five time Leinster Senior Football Club Championship winners (years 1992, 1993, 1995, 1996 and 1998) They also reached the 2019 final only to be defeated by Dublin's Ballyboden St.Enda's by 2 points. On the path to this years Carlow SFC Final, Eire Óg only had one defeat in the Championship which came in Round 2, courtesy of a 2 point defeat to Rathvilly before Eire Óg then going unbeaten on their way to win the title. Ross Dunphy (1-4) & Darragh O Brien (0-4) were both instrumental in their sides final 12 point win over Tinryland to win the 2023 Carlow SFC title.
By Laois PRO
Fri 20th Oct