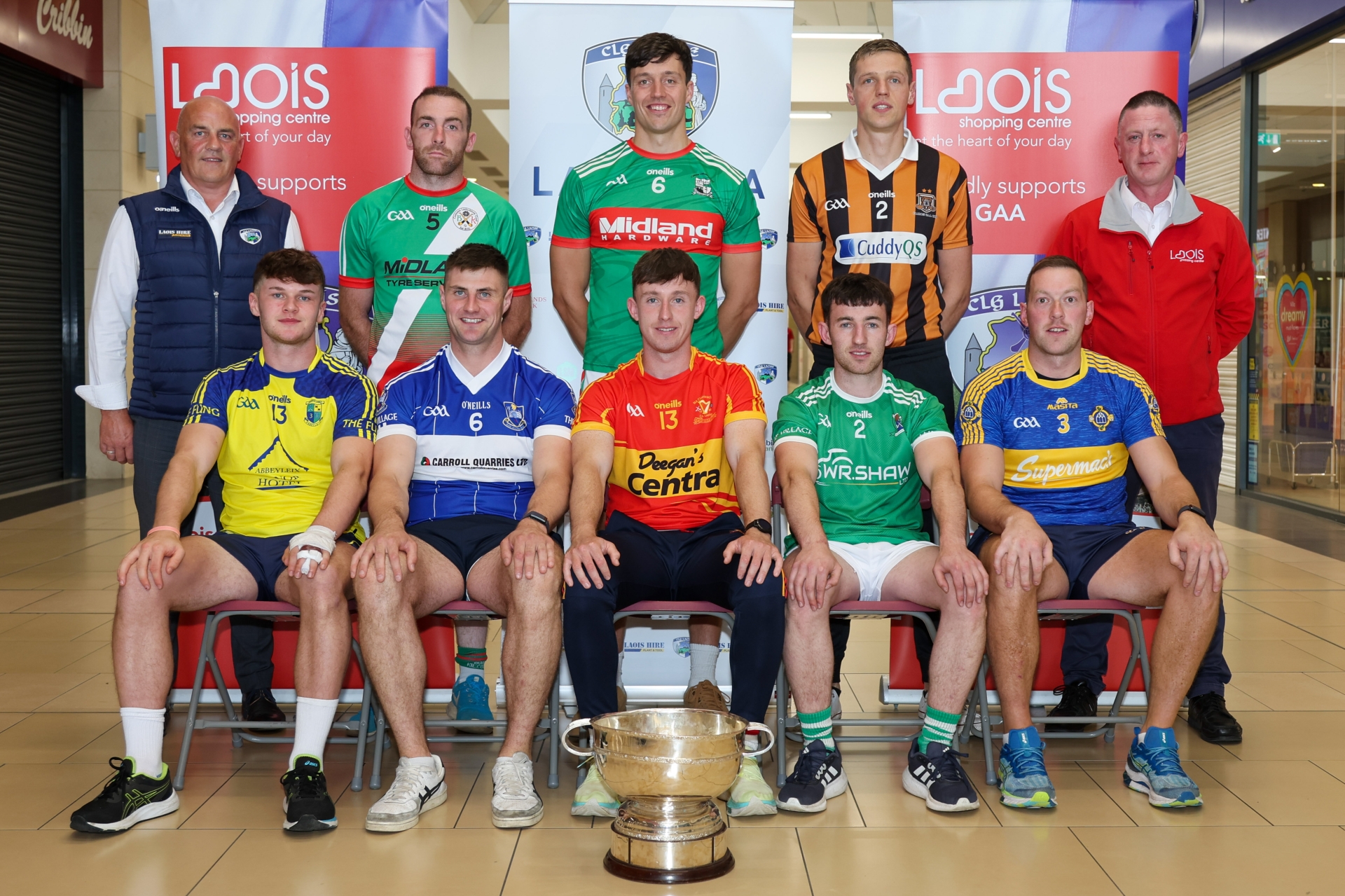 We look ahead to this weekends 4 upcoming Laois Shopping Centre Senior Hurling Championship Round 3 fixtures taking place on Saturday August 19th & Sunday August 20th in Laois Hire O'Moore Park.
Tickets: Reminder that these are ticket only games with a ticket charge of €6-€12 which can be purchased online here: https://www.universe.com/users/laois-gaa-82QTP6
OAP and Season Passes are applicable for admission to these games.
Follow these matches live on Twitter: Https://twitter.com/CLGLaois
For all other Club fixtures & results visit: https://laoisgaa.ie/fixtures-results/
Best of luck to all involved!
All games will take place in Laois Hire O'Moore Park, Portlaoise.
Permutations: Semi Finals and Relegation Final: Following the results of Round 2 and regardless of results in Round 3, both Rathdowney-Errill and Camross who are guaranteed to top their groups are now through to the SHC semi finals. The Harps and Borris-Kilcotton, guaranteed to finish bottom of their groups will battle it out in the SHC relegation final taking place on Wednesday August 30th in Laois Hire O'Moore Park at 7.30pm.
Quarter finals: Clough-Ballacolla, Rosenallis, Castletown and Abbeyleix are now through to the SHC quarter finals and the outcomes of the matches this weekend will determine the fixtures for these quarter finals. At the conclusion of the Round 3 games on Sunday evening, the 2nd placed team in Group A will face the 3rd placed team in Group B and the 2nd placed team in Group B will face the 3rd placed team in Group A in the 2023 SHC quarter finals.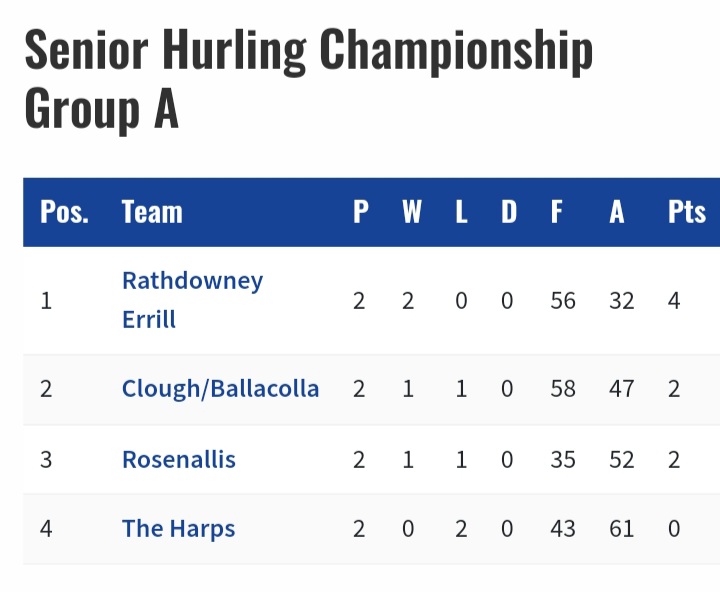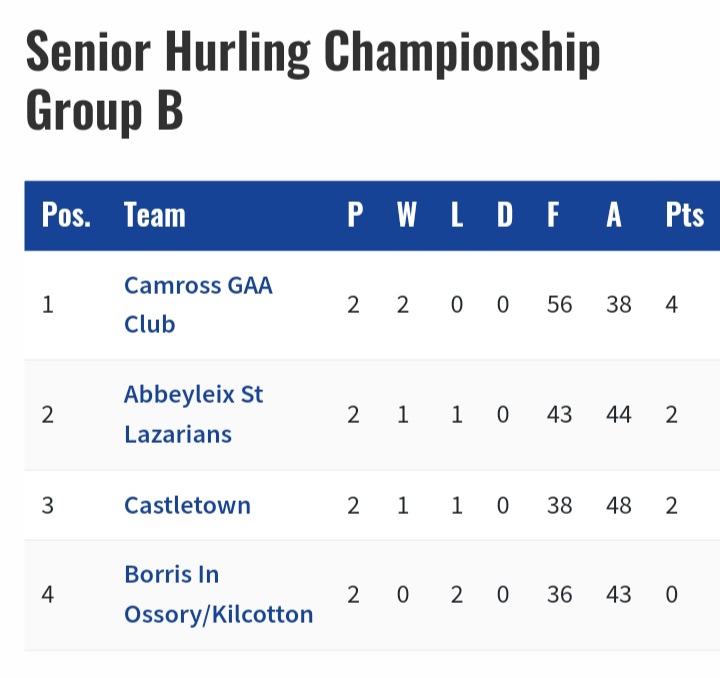 Saturday August 19th: Clough Ballacolla vs Rosenallis at 5.30pm in Laois Hire O'Moore Park.
Ones to watch: Clough-Ballacolla: Stephen Picky Maher and Stephen Bergin have been unstoppable in front of goal in the Championship so far and will be expected to continue to be a fierce attacking threat. From the opening 2 rounds against Rathdowney-Errill & The Harps, Stephen Picky Maher has racked up a total score of 3-16 and Stephen Bergin's total is 2-7. Despite defeat in Round 1 to Rathdowney-Errill, Clough Ballacolla are still one of the favourites for the 2023 SHC title and their quest for 4 in a row courtesy of the duo Stephen Picky Maher and Stephen Bergin.
Rosenallis: are not short of attacking options. Jimmy Hyland has been electric and is the standout player thus far, scoring a total of 2-3 and all scored from play in the previous 2 rounds. David Dooley has been in top form also with a current total score of 15 points.
Previous meeting:
Laois SHC Group A Round 2 September 12th 2021 in Laois Hire O'Moore Park.
Clough Ballacolla: 5-27
Rosenallis: 1-10
Saturday August 19th: Rathdowney Erill vs The Harps at 7pm in Laois Hire O'Moore Park.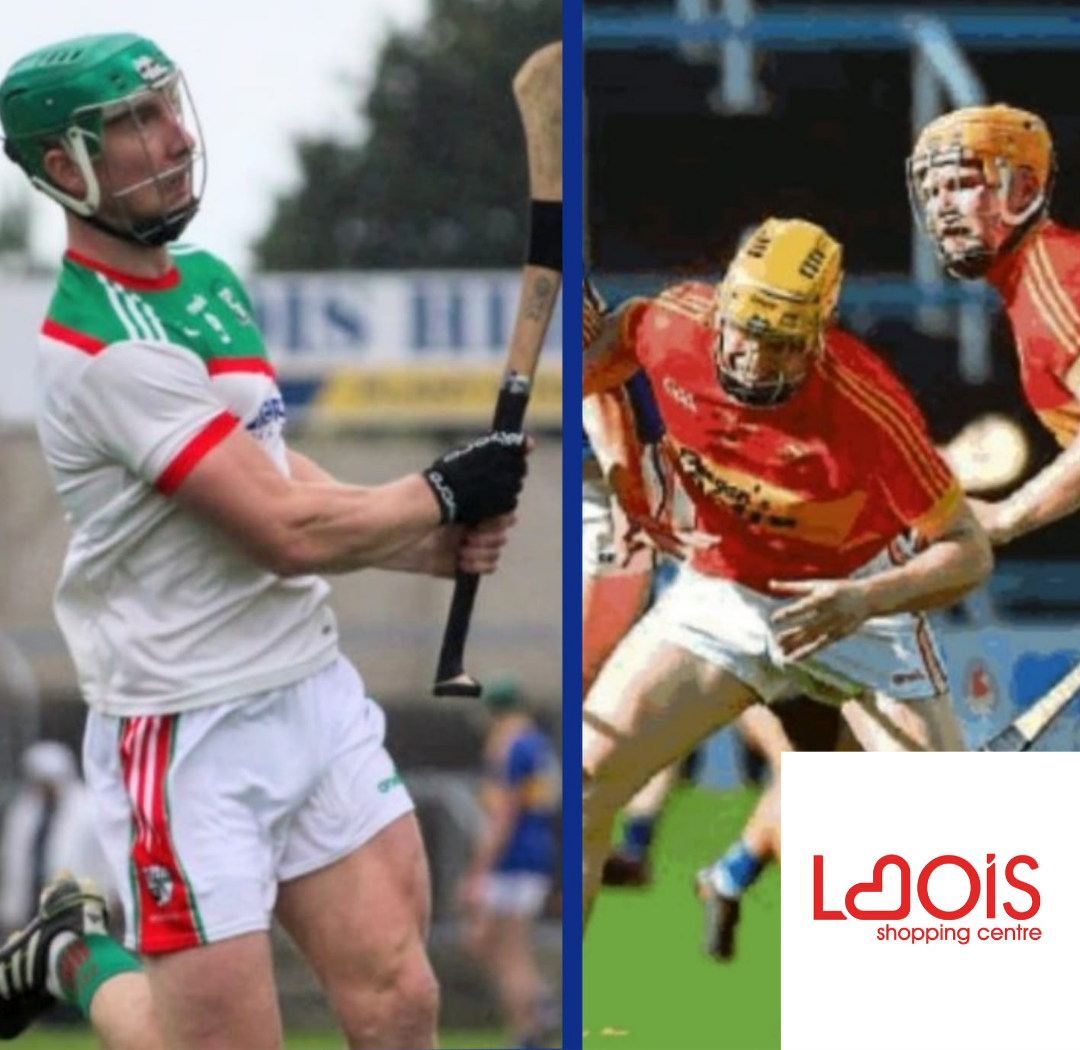 Ones to watch: Rathdowney-Errill: Defensive duo James Ryan and Dan Bowe have been exceptional. In the previous 2 rounds, both stole a great amount of possession from attacking opponents and make Rathdowney-Errill's backline difficult to break down. In attack, Ross King has been flawless and a result of the previous matches, King is currently the 2023 SHC top scorer with a total of 1-24, two points ahead of Stephen Picky Maher for Clough Ballacolla. Half forward Jack Kelly must also be mentioned for his great attacking displays, making fantastic runs and scoring 0-8 in total.
The Harps: Despite heading for the relegation final, The Harps will be uplifted by the outstanding Ciaran Comerford. With a total score of 19 points from the previous games, Comerford will be expected to add to this tally in Round 3 and the relegation final. Also very impressive is James Duggan. Who scored a brilliant 1-5 against a very strong Clough Ballacolla side last time out in Round 2.
Previous meeting:
ACHL Divison 1 Round 5 June 2nd 2023
Rathdowney Errill: 1-23
The Harps: 1-18
Sunday August 20th: Abbeyleix vs Castletown at 2pm in Laois Hire O'Moore Park.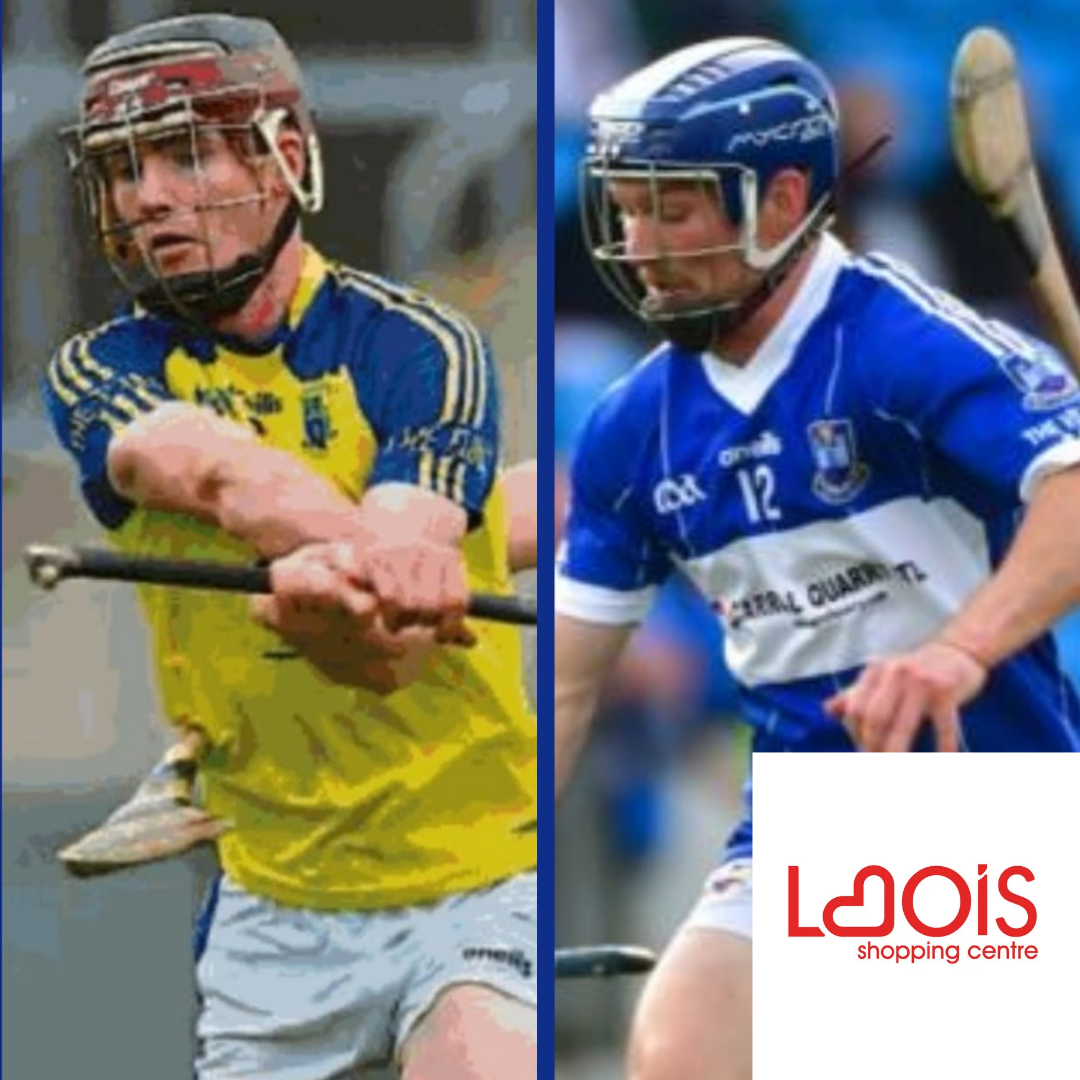 Ones to watch: Abbeyleix: After the excellent Round 1 win over Borris-Kilcotton and a strong & spirited performance despite defeat to Camross in Round 2, Abbeyleix continue to prove they are dangerous in front of goal. Courtesy of the brilliant total scoring performances by Ciaran Byrne (2-2), Eoghan Fennelly (0-10) and Aaron Brennan (0-9) thus far. Worthy of a mention also is goalkeeper Enda Rowlands performances in which he scored from frees (0-5), made some outstanding saves against Camross last time out and also managed to score a goal in the Camross game which was discounted as it just hit the net after the final whistle blew.
Castletown: Defender Ryan Mullaney came to life and was in top form in the Round 2 win over Borris-Kilcotton. He led some great attacking opportunities whilst running from the backline, scoring 0-3, he made some explosive tackles and won a lot of possession in defense resulting in turnovers for Castletown. In attack, Ciaran McKelvey has a current total 2023 SHC Championship score total of 15 points which is a big positive for his side going forward.
Previous meeting:
Laois SHC Round 1 August 1st 2020 in Laois Hire O'Moore Park
Abbeyleix: 1-21
Castletown: 1:12
Sunday August 20th: Camross vs Borris-Kilcotton at 3.30pm in Laois Hire O'Moore Park.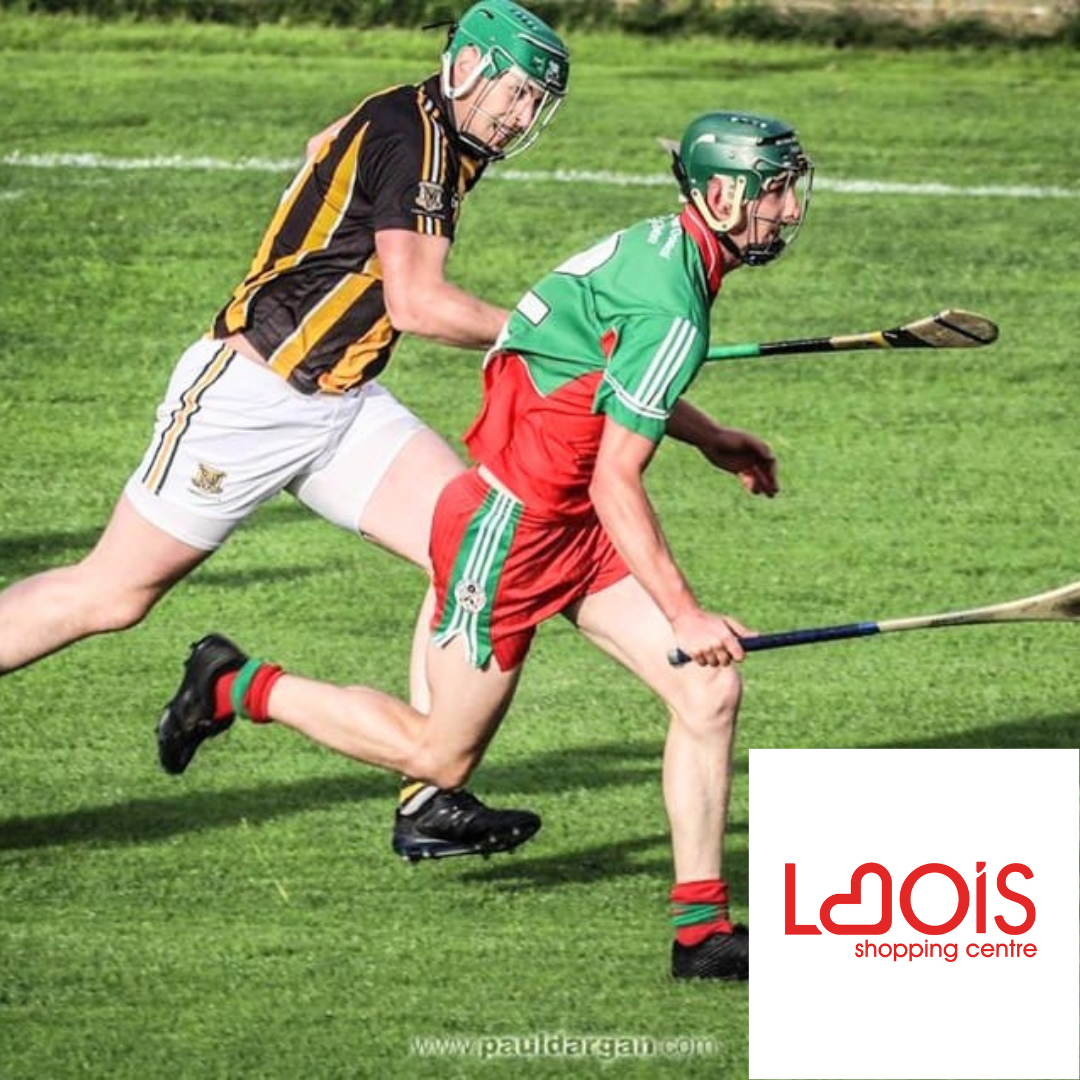 Ones to watch: Camross: Tomas Mossy Keyes was man of the match for 2 weeks in a row following the previous matches, gathering a massive individual total score of 3-10, of which every score came from play. In addition is Dan Delaney in the middle of the field who has been equally as magnificent with a total score so far of 1-17, no small feat for a midfielder. Both these players present a tough task to upcoming opposition defence.
Borris Kilcotton: Pj Scully (current total score of 2-8) and Jer Quinlan (0-7) have been in great form so far, providing considerable energy in attack which will be a must for their side heading into the upcoming relegation final versus The Harps.
Previous meeting:
Laois SHC Quarter Final August 28th 2022 in Laois Hire O'Moore Park
Camross: 2-20
Borris Kilcotton: 0-12