2023's Laois Setanta Hurling Programme will begin on Wednesday May 10th
All U10 & U11 boys are invited to register for the 2023 Setanta Hurling programme which will being on Wednesday the 10th of May .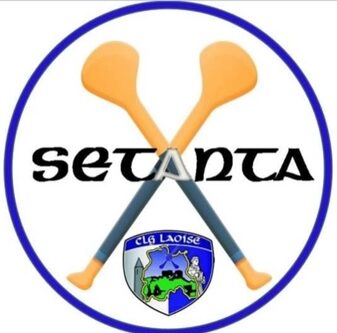 The programme will take place across two venues, with the U10 (Young hurlers born in 2013) programme taking place in the LOETB Centre of Excellence, Portlaoise and the U11's (Young hurlers born in 2012) programme taking place in Clonad GAA.
Catering to all abilities, the Setanta Programme is aimed towards the development of all young hurlers in the county.  The programme focus is to instill passion and pride in the young hurlers of Laois in providing preparation for future development squads.
Sessions consist of high-quality hurling coaching, drills, games & matches from both Laois GAA academy squad coaches and club coaches in Laois, in collaboration with the Coaching & Games department and Cumann na mBunscol.
Coaches and parents involved can take important elements of the programme back to their clubs to be applied, which benefits players at club level too.
Mattie Collier, Laois Hurling Chairperson said this week: "I am delighted that an expanded Setanta Programme will be organised again this year. Last year was a great success and I would like to thank all those involved in getting the ball rolling again. I know we will get the support of the U10 and U11 players and their parents. I would appeal to all the hurling clubs to provide at least one or two coaches each to ensure the successful implementation of the eight week programme. We must all work together to continue to build Laois Hurling from the ground up."
All clubs are asked to register their players before the deadline of Friday May 5th.
Registration costs €20 per child, which includes the Setanta jersey.
There are 2 links to complete in the registration process – 1 link is for registration and 1 link is for payment.
To register and pay, use the links below:
Registration Link: https://forms.gle/8P2XPvrRZVKkeMQ59
For further information or enquiries – Contact Brendan Phelan (Setanta Hurling Coordinator) at 086-3062801