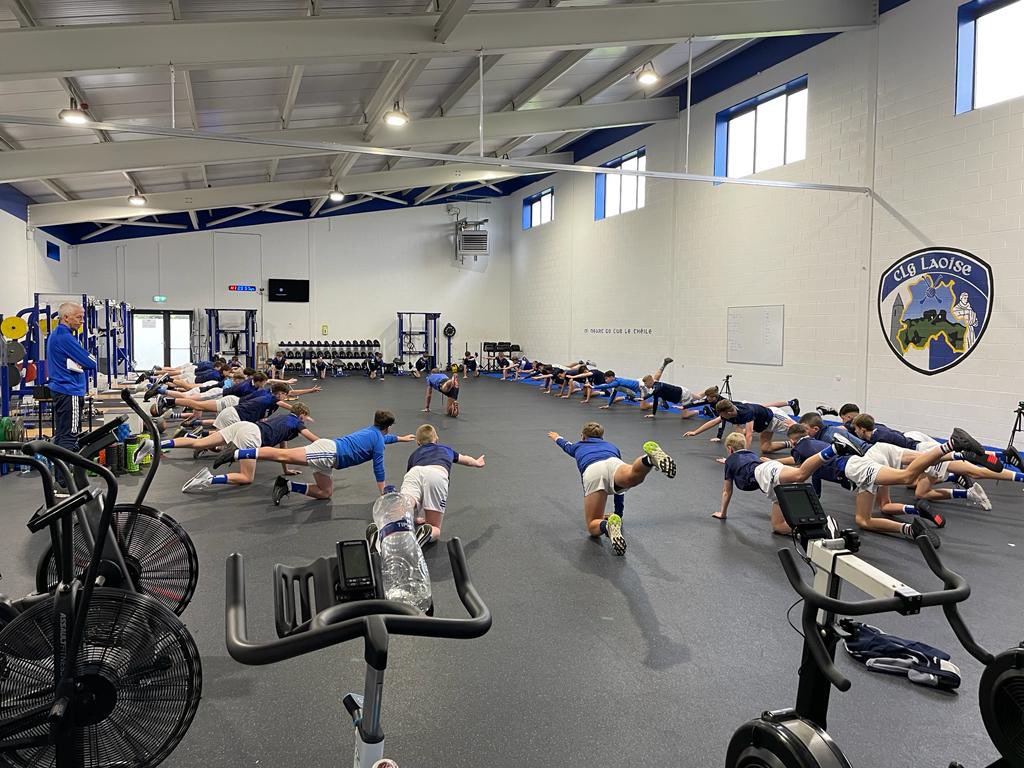 The purpose of our county development squads are: providing high quality coaching, training, competitions (league and championship) and athletic development programmes that develop both talent and elite performance for our players at underage levels to prepare them for future inter-county minor and adult standards.
This month we provide an update and photos from the past months activities across our U14, U15 & U16 county football & hurling development panels plus the progress made on the various programmes our development squads are taking part in this summer.
CLG Laois extends a special word of thanks to all coaches and mentors involved in these programmes together with our sponsors Enva Ireland and additional support provided by Laois Gaels. 
These programmes are Setanta Hurling, O Mordha Og Football, athletic development pathways, strength & conditioning development and fitness testing.
Update from a busy month of activities!
Saturday June 25th: The Laois U15 Academy footballers who were in action in the LOETB COE on Saturday June 25th when they gave an impressive display against a strong Wexford side.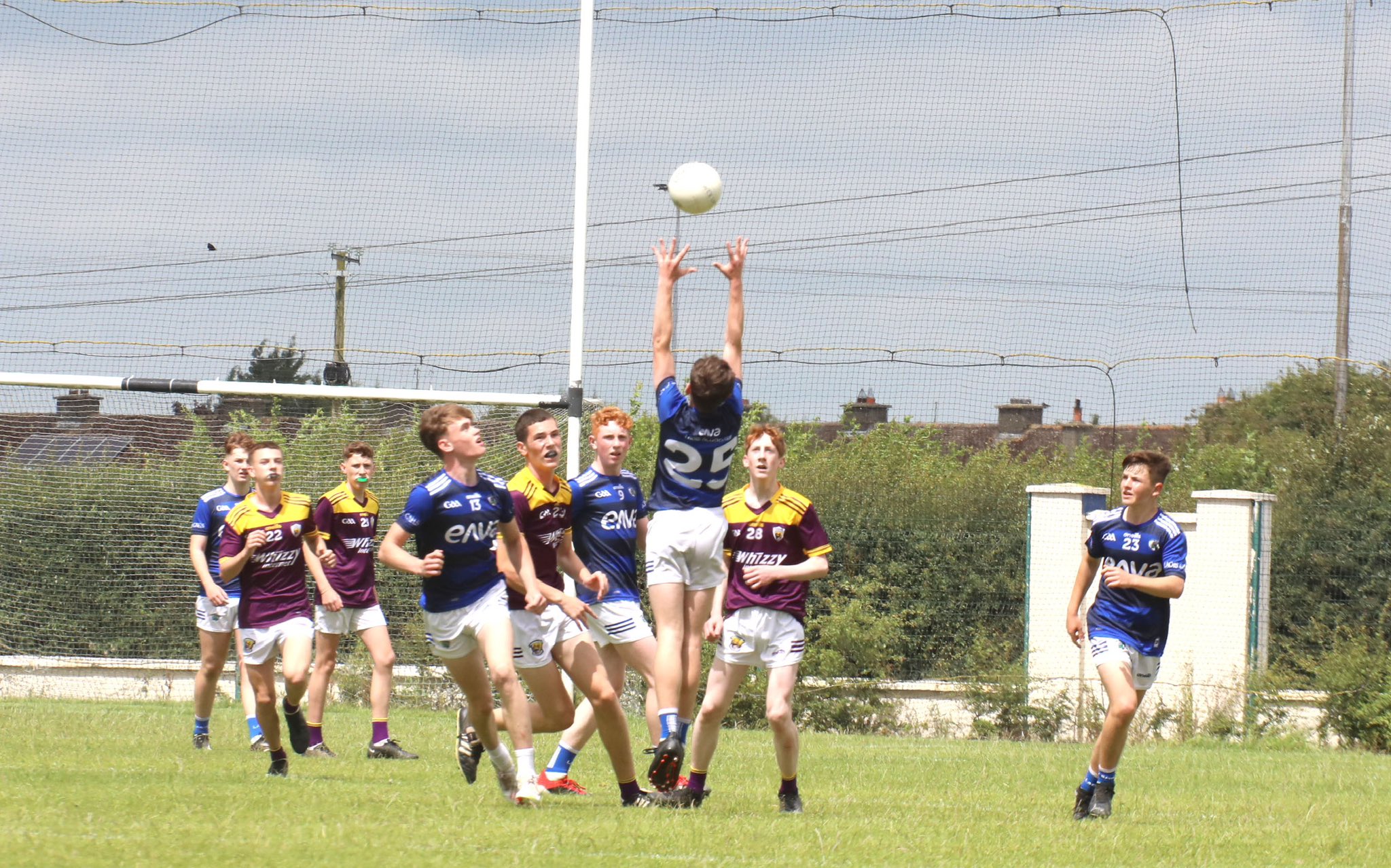 Wednesday June 28th : saw the completion of our 2023 Setanta Coaching Programme. With over 200 U10 and U11 youngsters from all over the county getting dedicated high performance coaching it was a great success and a great start to their Hurling Development. Thanks to Brendan Phelan and his team of coaches who organised the huge effort. A special mention also to our Laois Hurlers who came along on the final night to witness the superb mini games and then to present the players with their unique Setanta Programme jerseys, namely Aidan Corby, Jordan Walsh, Donncha Hartnett, Aaron Dunphy, Tomas Keyes, Joseph Pearson, Cormac Hogan and Daniel Delaney. All these players graduated from the Setanta Programme themselves in their day and it is a vital tool to developing the skills necessary at a young age to progress.
Laois Gaels along with our friends in Enva are proud to be associated with the Setanta Programme and were delighted to assist with providing the jerseys for our 2023 graduates.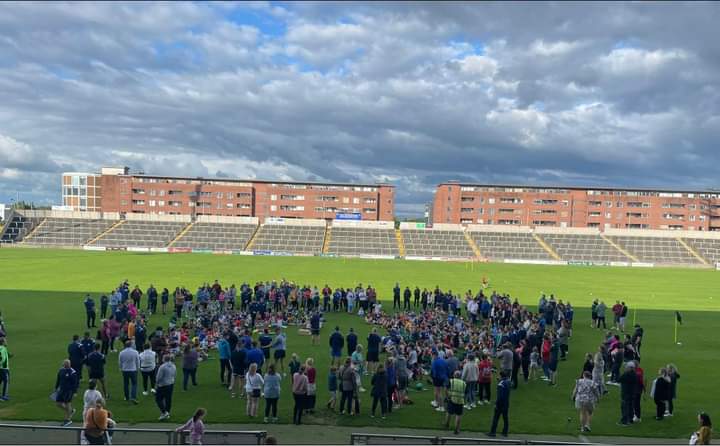 Saturday July 1st: Our Laois U15 Academy hurlers hosted Dublin in the LOETB COE and our U14 Academy footballers who came out on top in two tough encounters Vs Kildare in the LOETB COE on Saturday July 1st.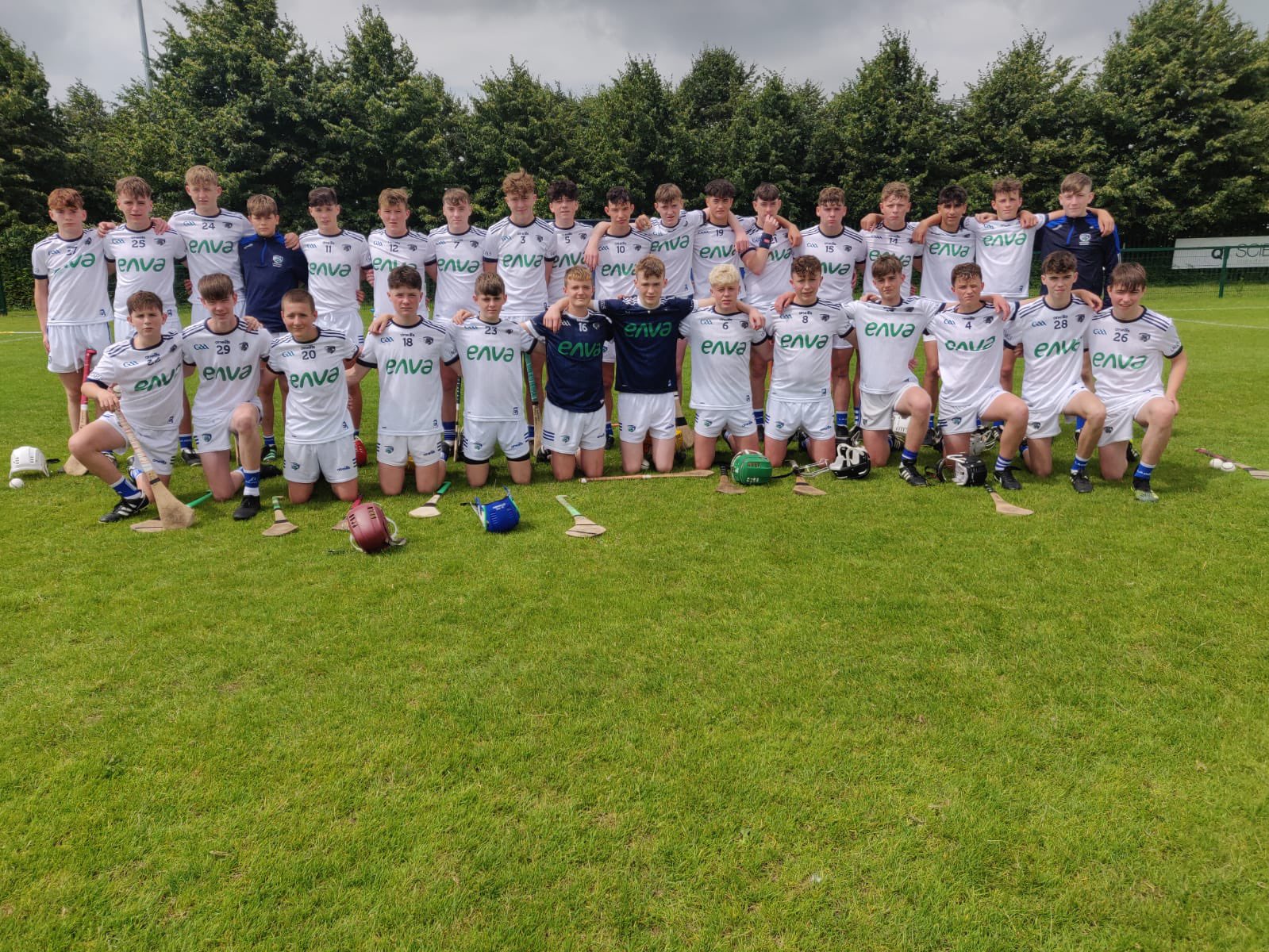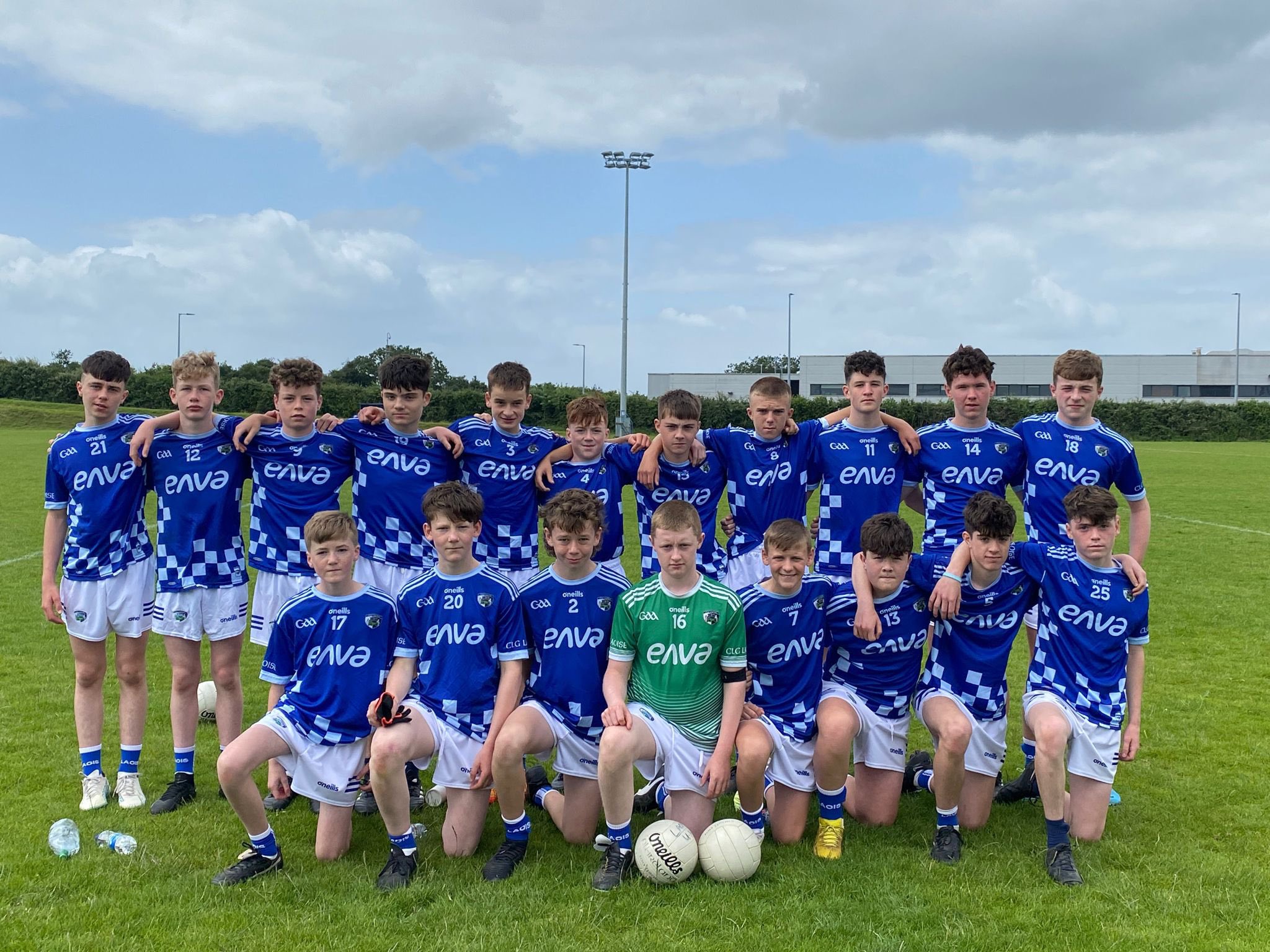 Tuesday July 4th: Our U14 Football academy panel took their first steps on their athletic development pathway on the morning of Tuesday July 4th in the LOETB COE.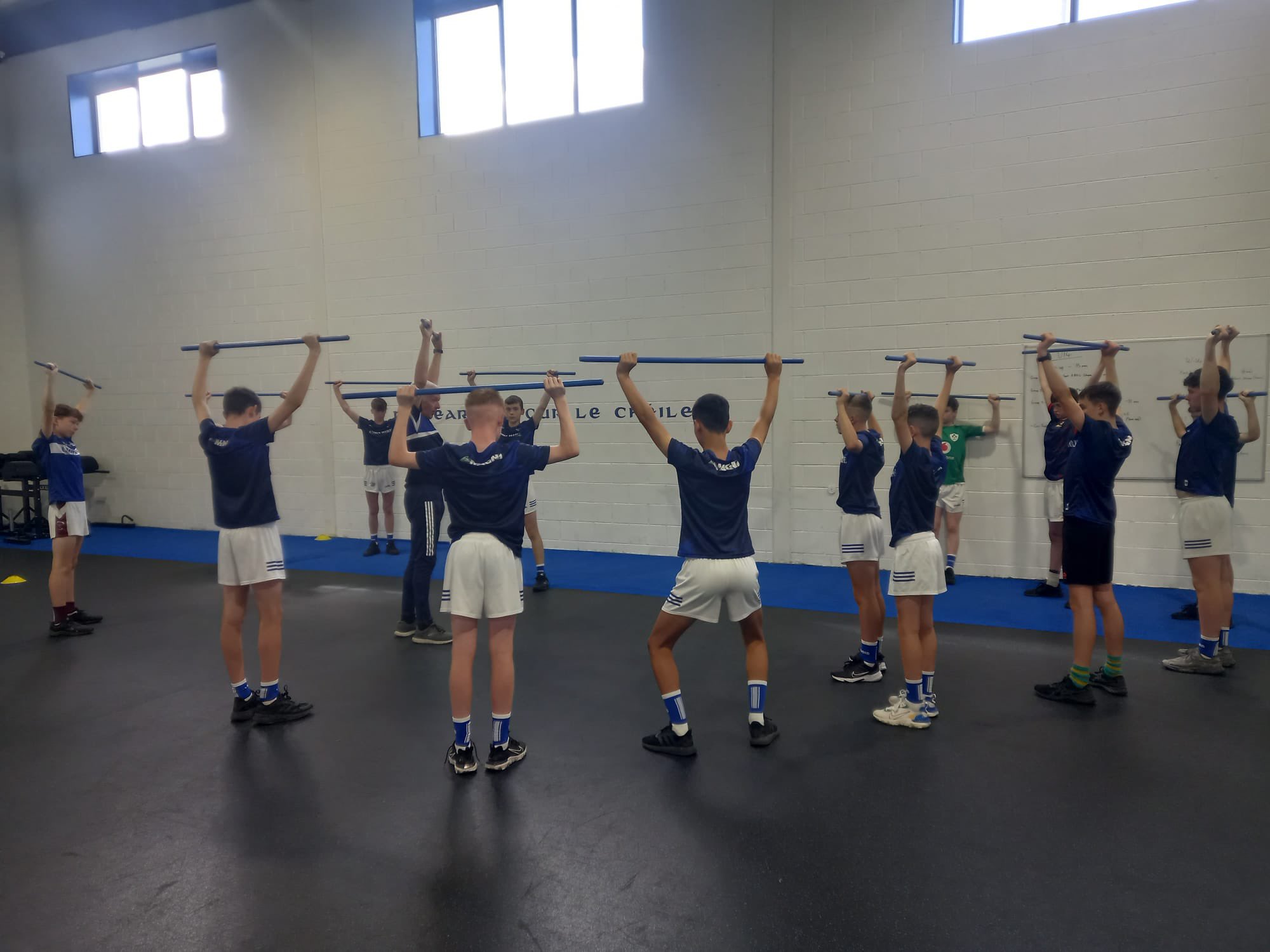 The aim of the athletic development pathway is: programmes are designed to provide a systematic, structured, and developmental pathway for all players resulting in increased participation. The goal of such programmes is to improve the quality of GAA coaching & training skills and to meet the needs of each stage of human development. Athletic Development is the answer to two fundamental questions:
1) What must be done at each key stage of human development to give every player the best chance of engaging in lifelong and health-promoting physical activity?
2) How can we meet the needs of those with athletic talent and drive to give them the best chance of reaching elite performance and sporting success?
Effective athlete development is focused on the overall progressive development of an individual throughout their life. Through physical literacy and GAA skill development these are the key components that players carry out within the athletic development programme.
Wednesday July 5th: Thanks to Alan Nolan SETU Carlow Course tutor who spoke to our U16 academy squad's today and the opportunities for them available in SETU Carlow.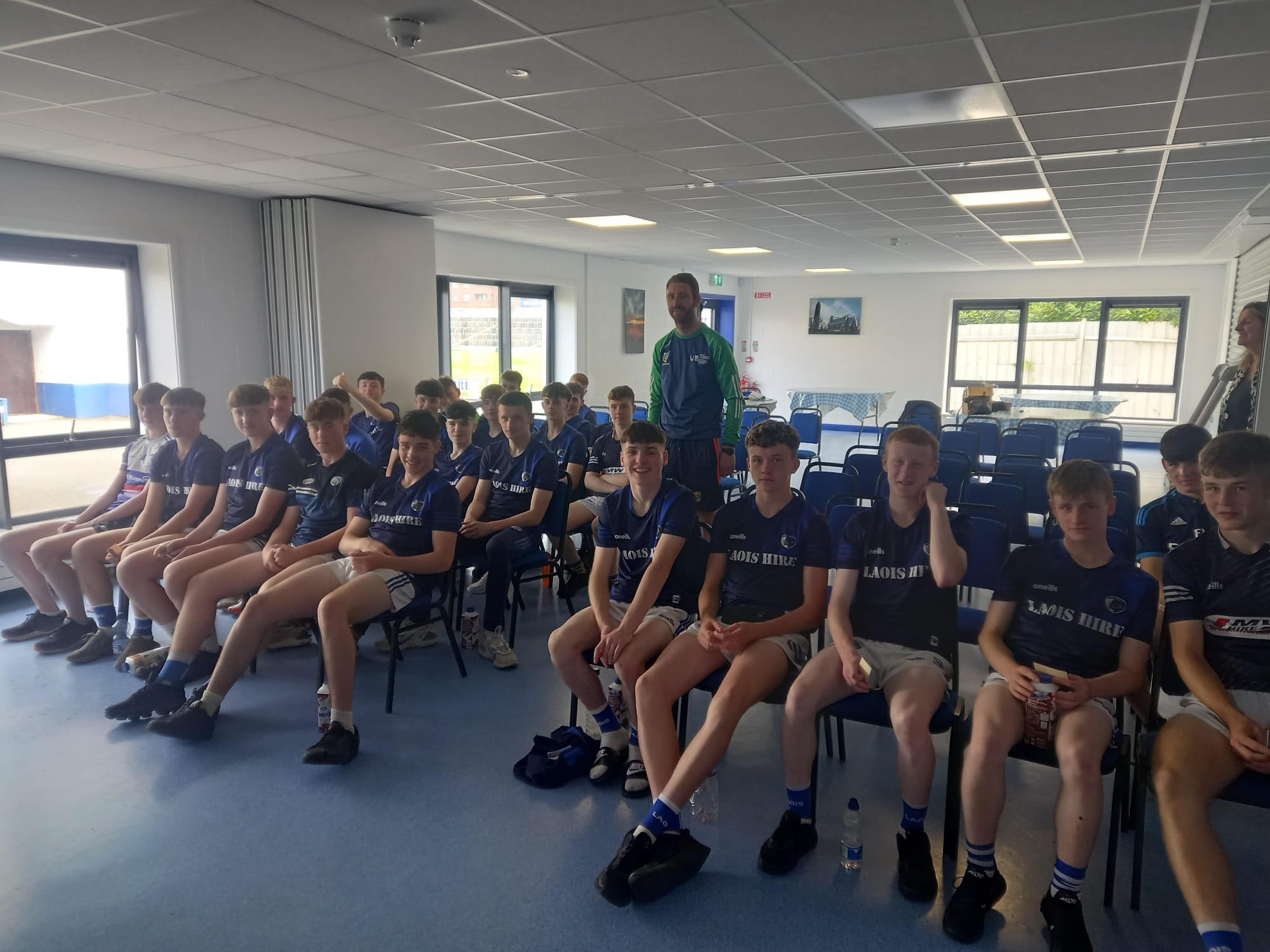 Thursday July 13th: The Laois Hurling U14 academy panel taking the first steps in their athletic development Pathway the morning Thursday July 13th in the LOETB COE.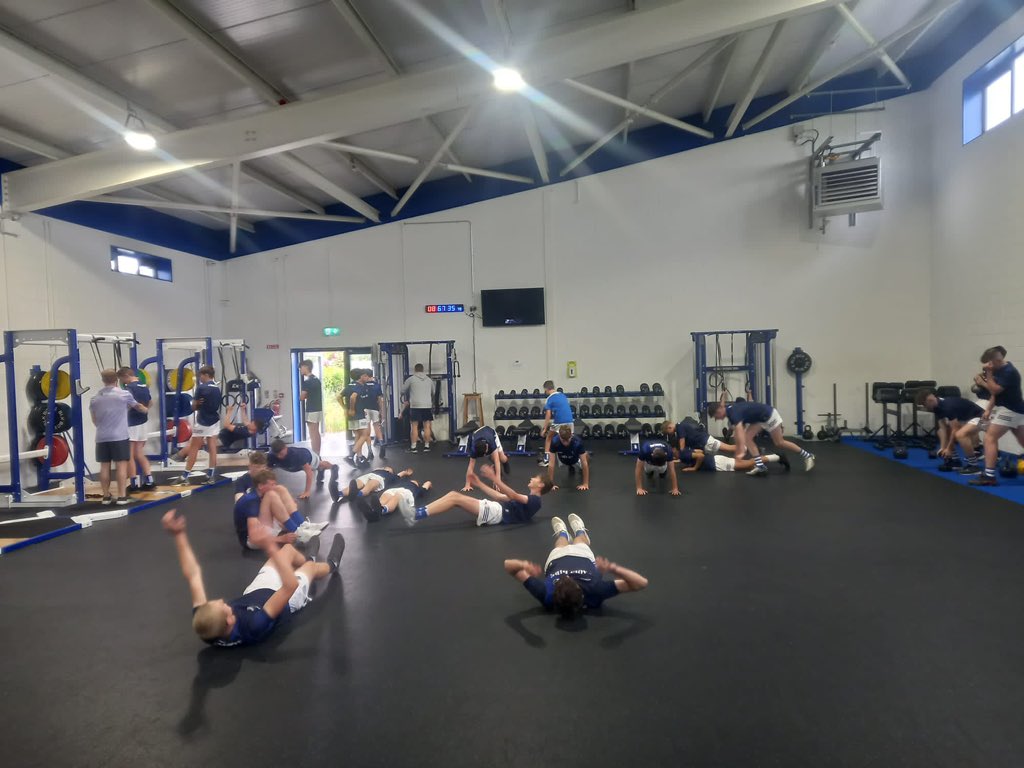 Saturday July 15th: Laois U-15 Football Academy Captain Odhrán O'Reilly alongside his Tipperary counterpart at the game between the sides.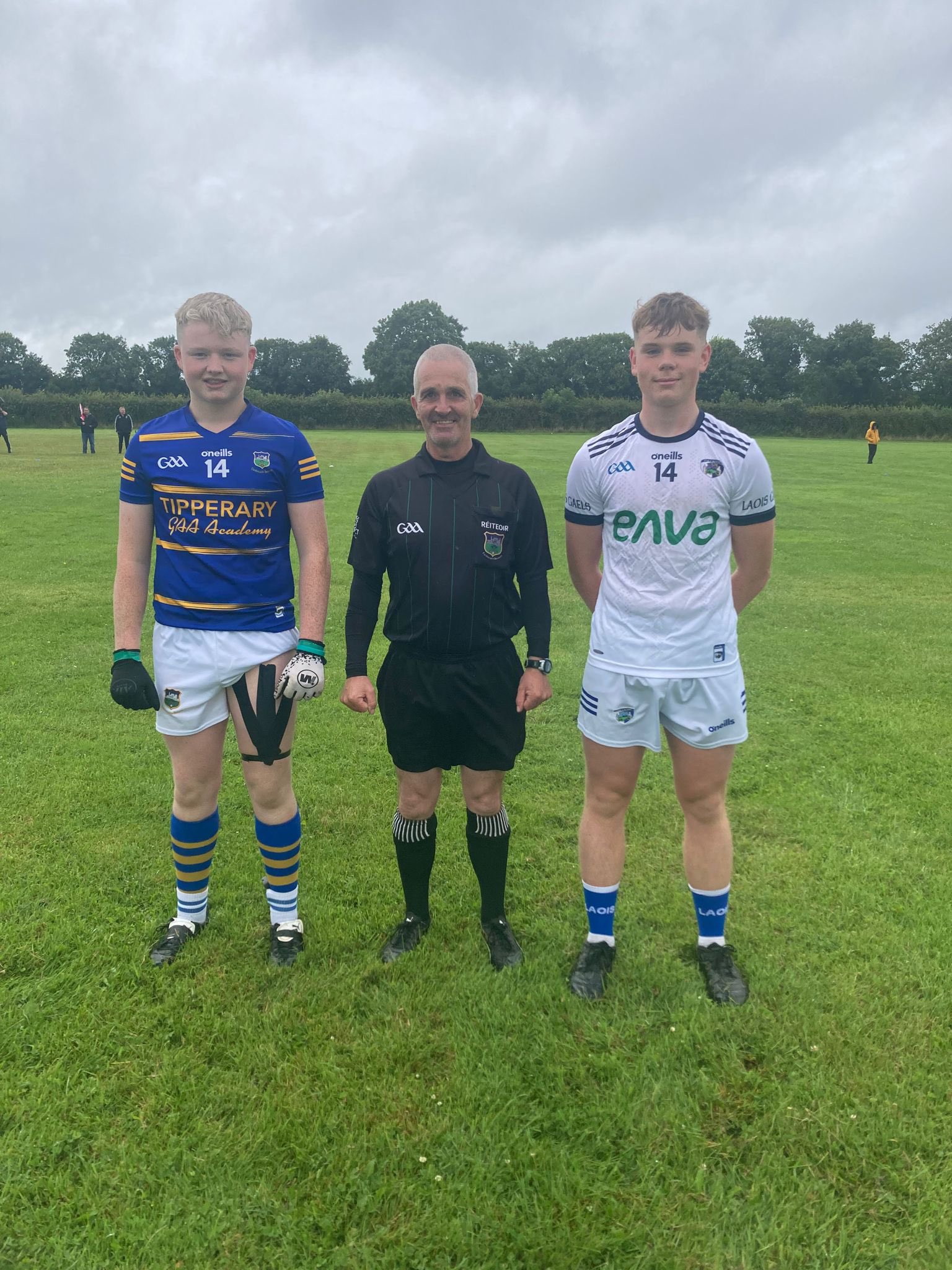 Tuesday July 18th: New Laois Head of Games Development Shane Keegan has been right into the action since his appointment on June 20th and it continued on July 18th as he headed up the first night of the O'Mordha Og Football Academy for U11 Footballers. With nearly 200 children born in 2012 turning up to the LOETBCOE he was ably assisted by a number of Club Coaches and former Laois Footballers, while also aided by Bryan Breen and Tony McNamara. A special mention to Brendan Phelan who stepped in to help out this evening also, fresh from his successful stewardship of the Setanta Programme.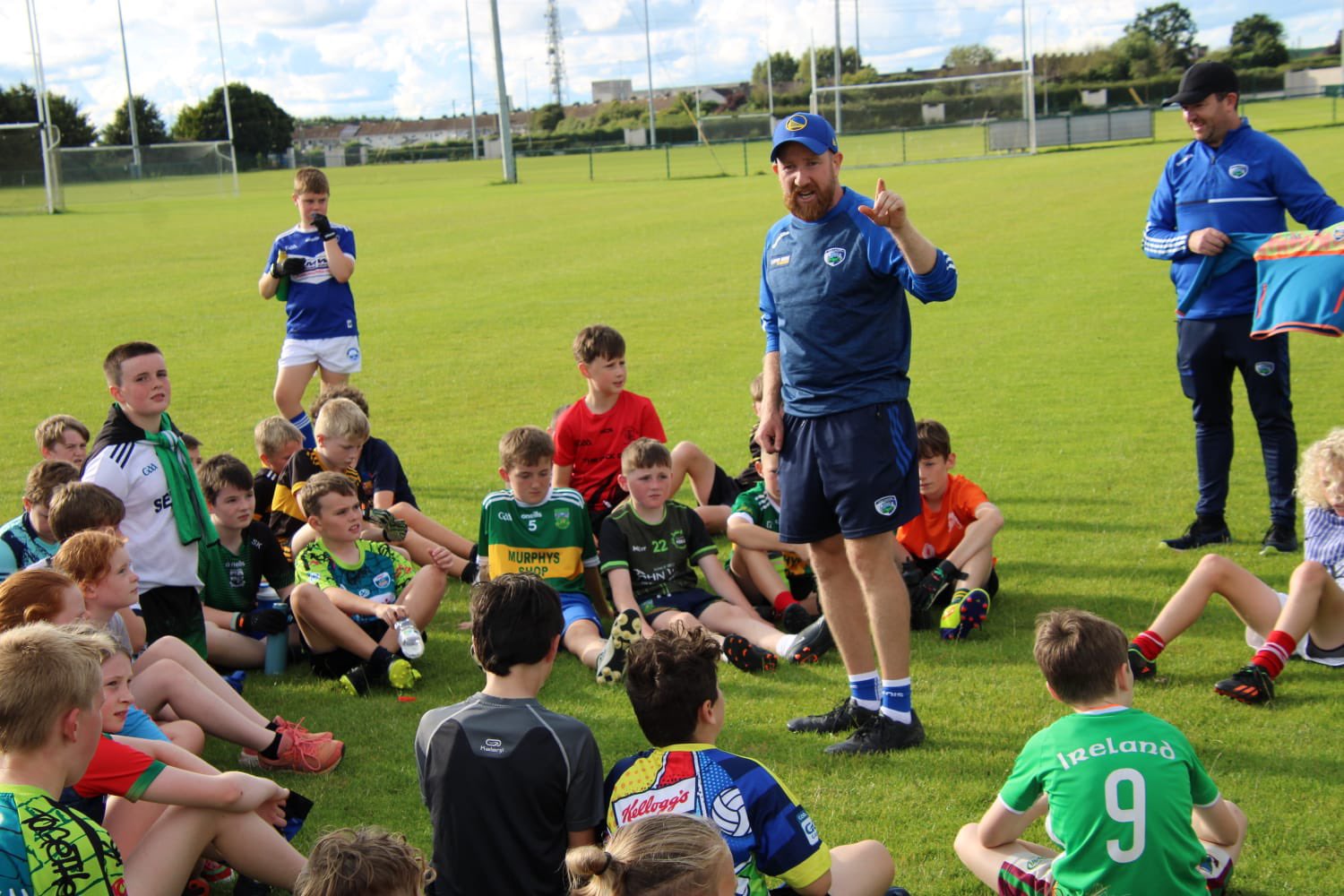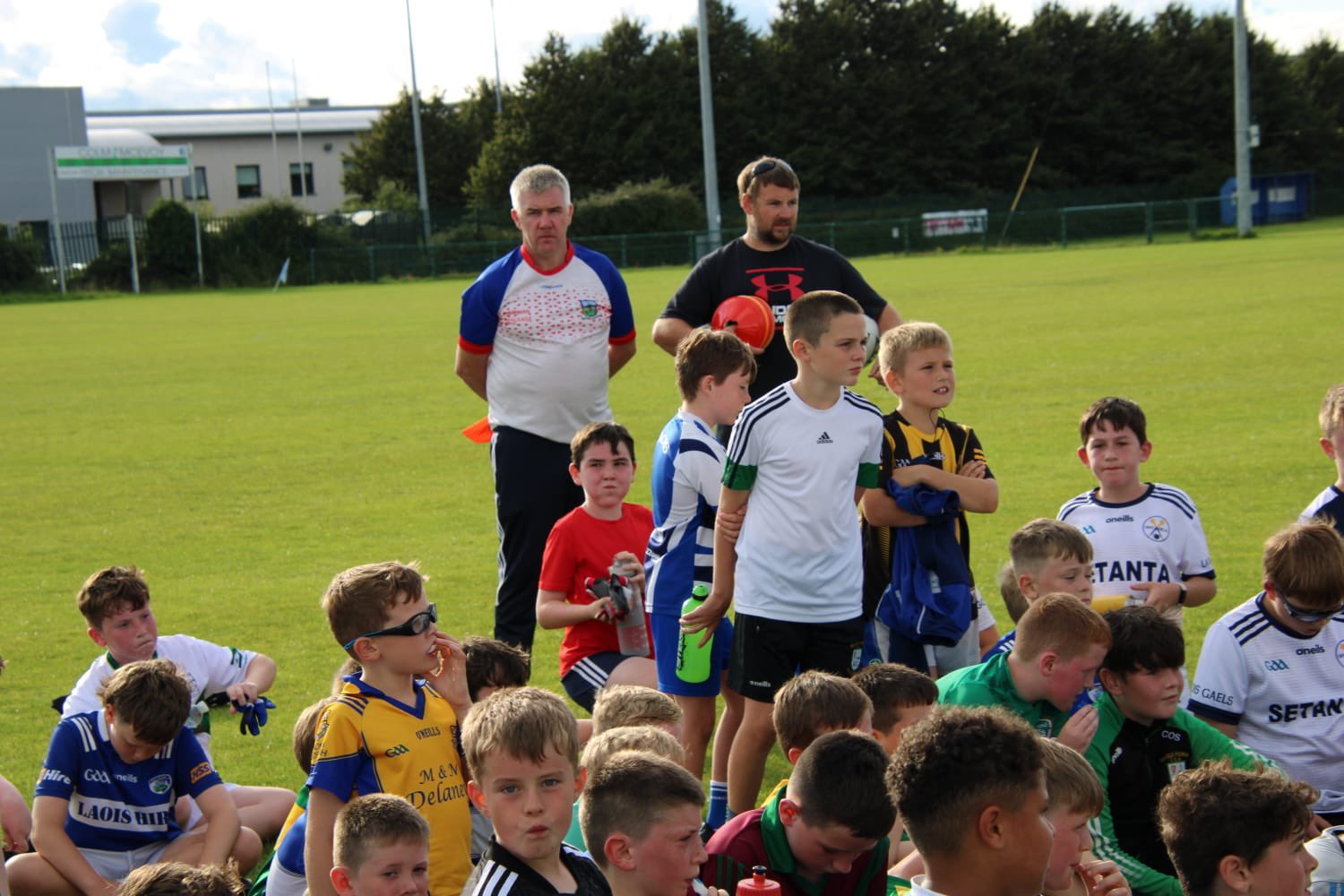 Saturday July 22nd: Our Laois U14 Academy Footballers were put through their paces recently, with a session in O'Dempseys GFC, an away day in the Kerry GAA COE and S&C development work in the LOETBCOE on the weekend of July 22nd.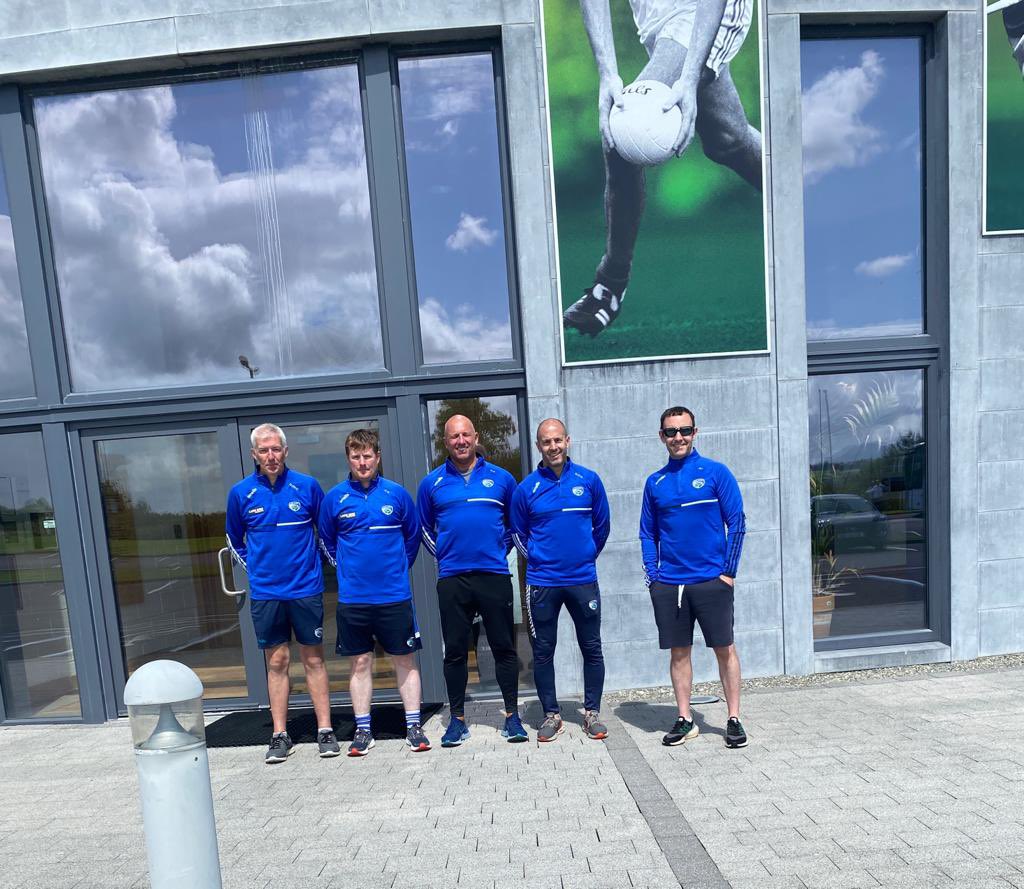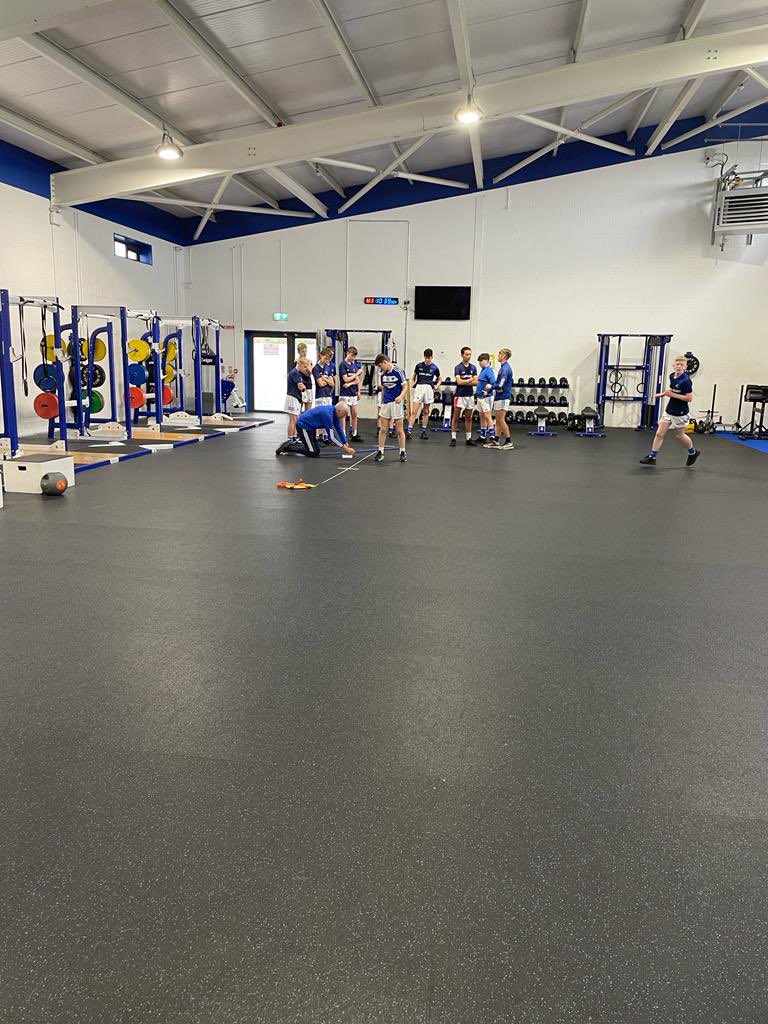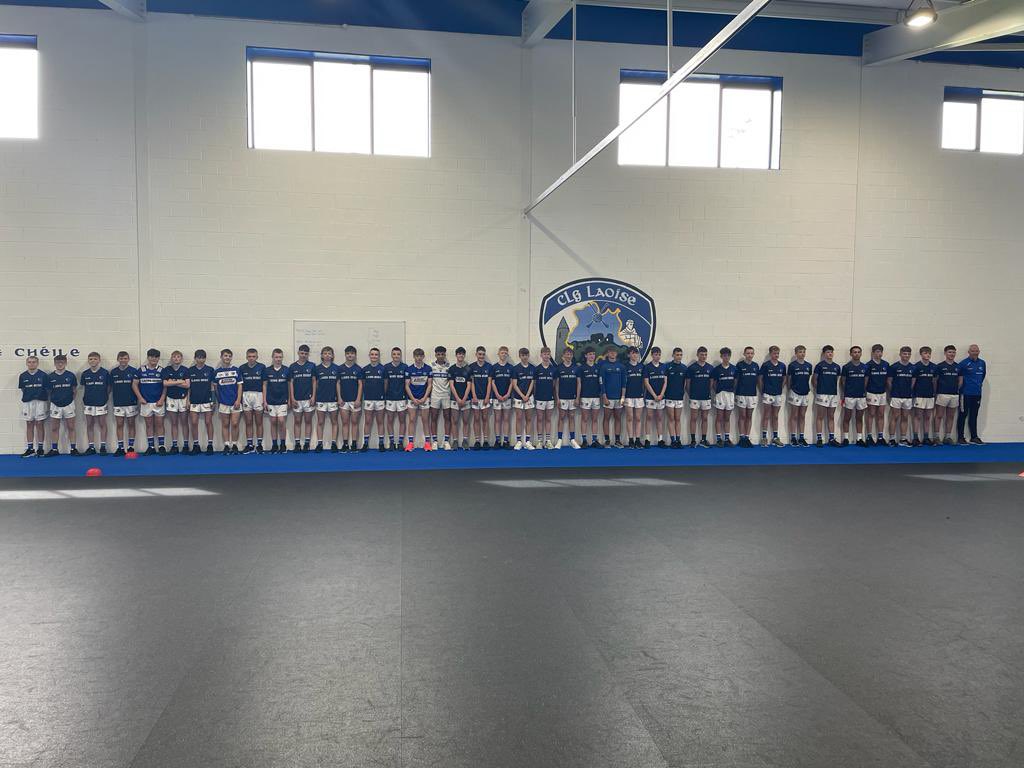 Saturday July 22nd: U15 HURLING ARRABAWN SEMI FINAL RESULT
Laois: 3-18
Galway: 3-17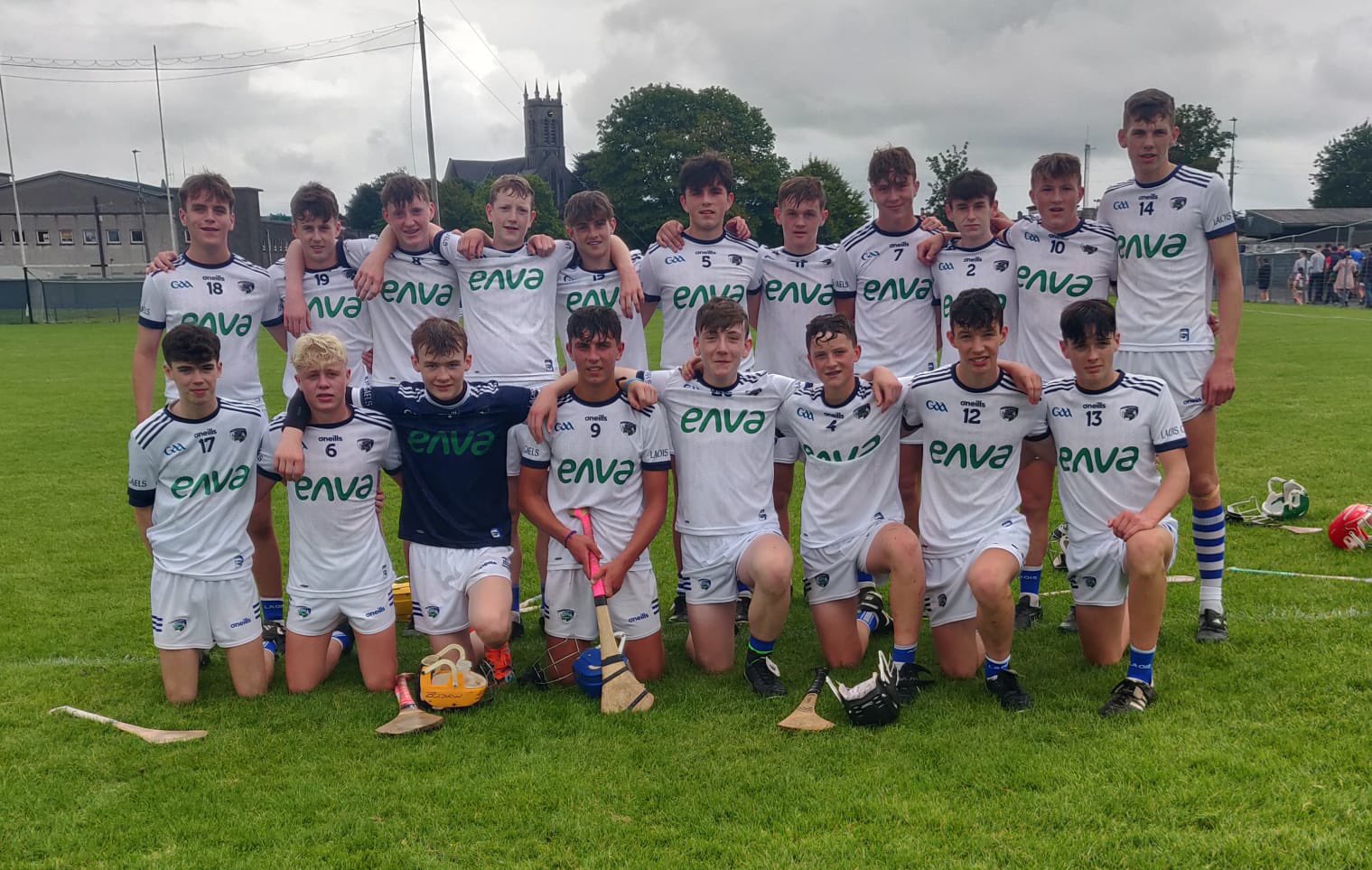 Saturday July 22nd: Our Laois U14 Academy Hurlers who took part in the Tony Forristal, losing out to Tipperary and Cork before finishing with a strong win over Kilkenny.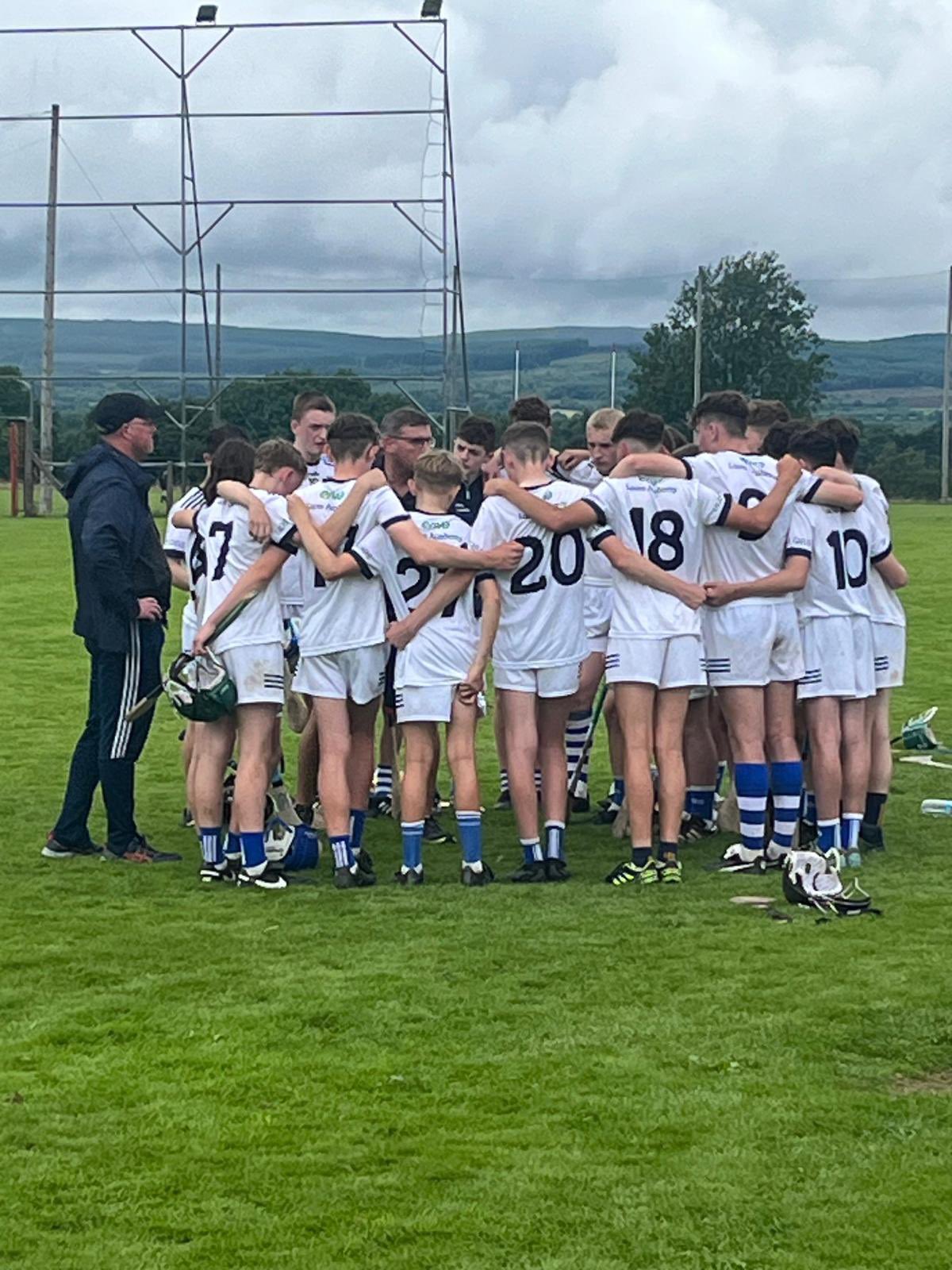 Saturday July 22nd: Our Laois U16 Academy Hurlers before their strong win over Down in Rathdowney.
Result:
Laois: 7-19
Down: 0-13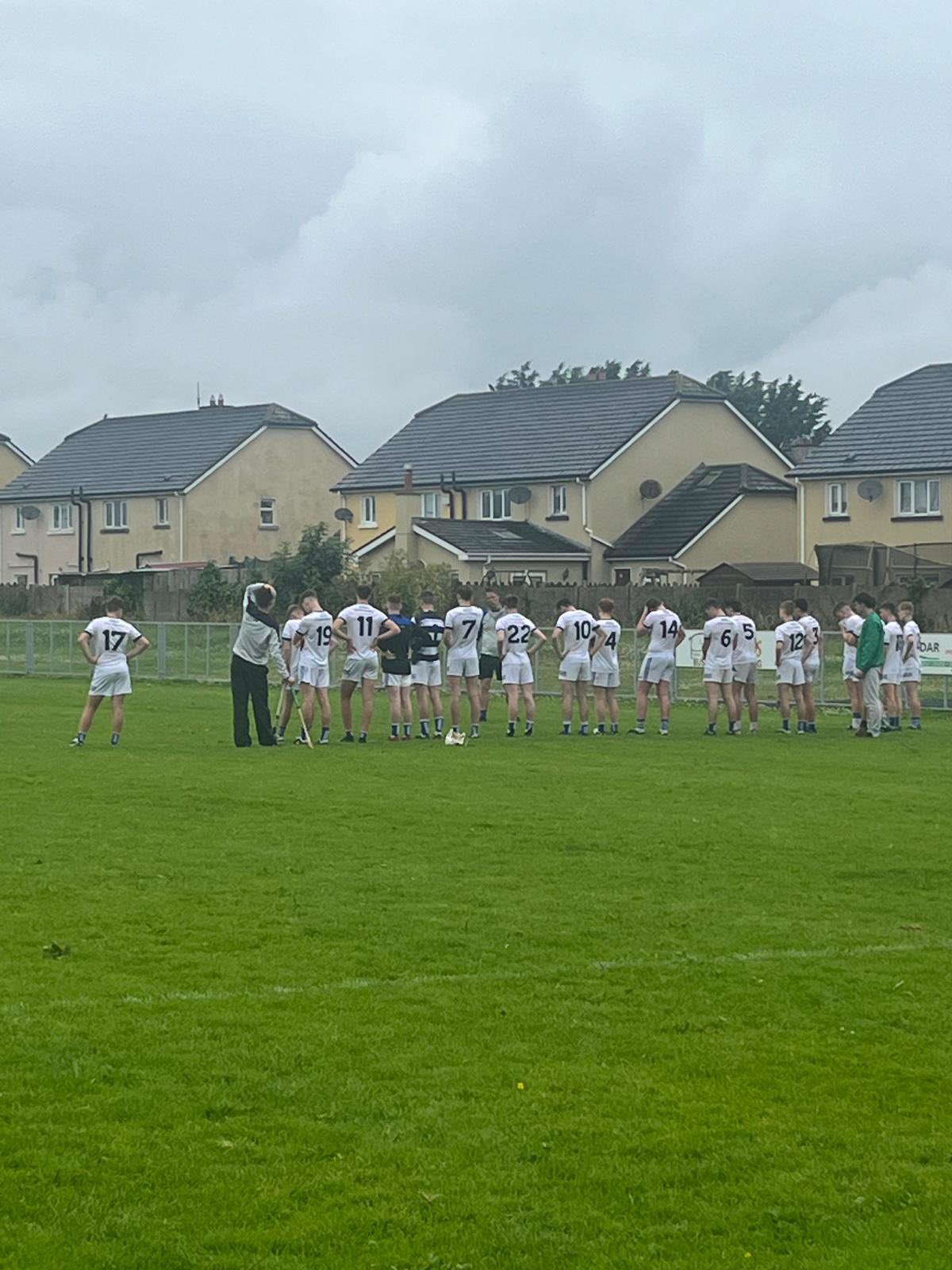 Tuesday July 25th: Wonderful to have 4 Laois footballing greats help out at the O Mordha Og U11 football academy in the LOETB COE where over 170 young 10 year old footballers were put through their paces in week 2 of the initiative. Plenty of room for more to get involved as well!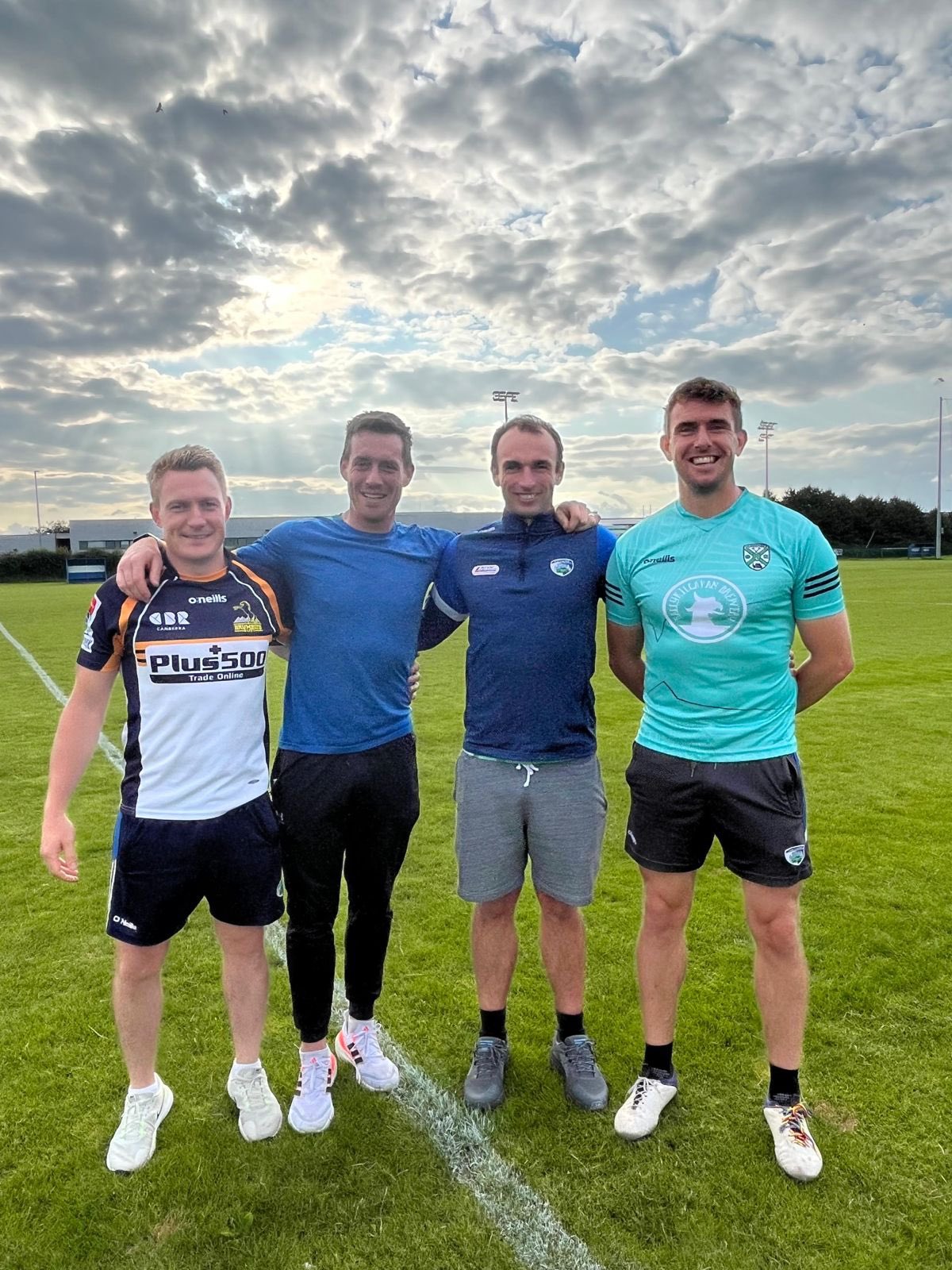 Friday July 28th: Laois U15 footballers put through their paces by Tom Hargroves Donie Brennan, Pádraic McEvoy and Brian Ging, assisted by team management Odhran Gallagher, Darach Kennedy, Joe Dunne, Joe Cunningham and John Larkin.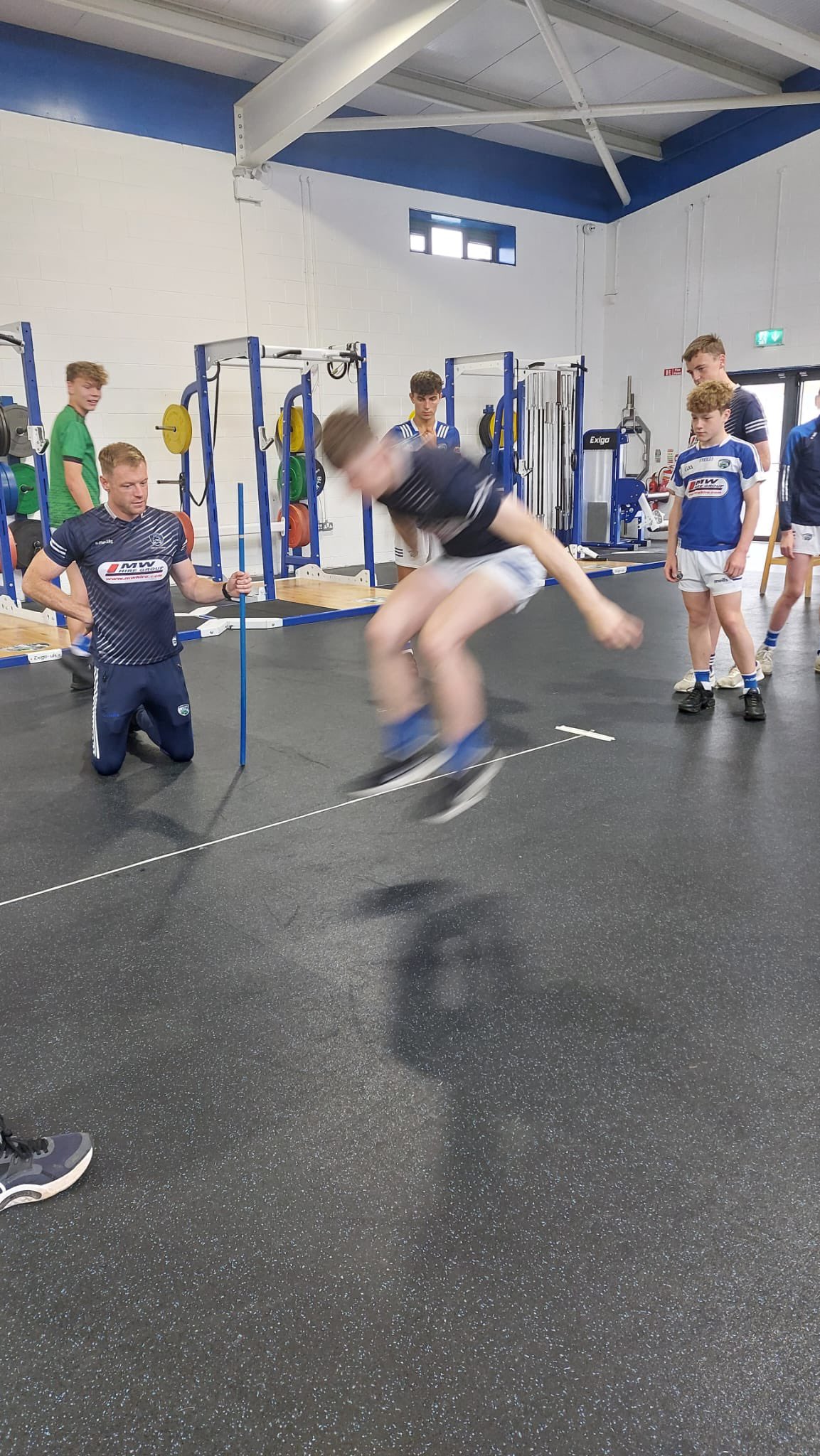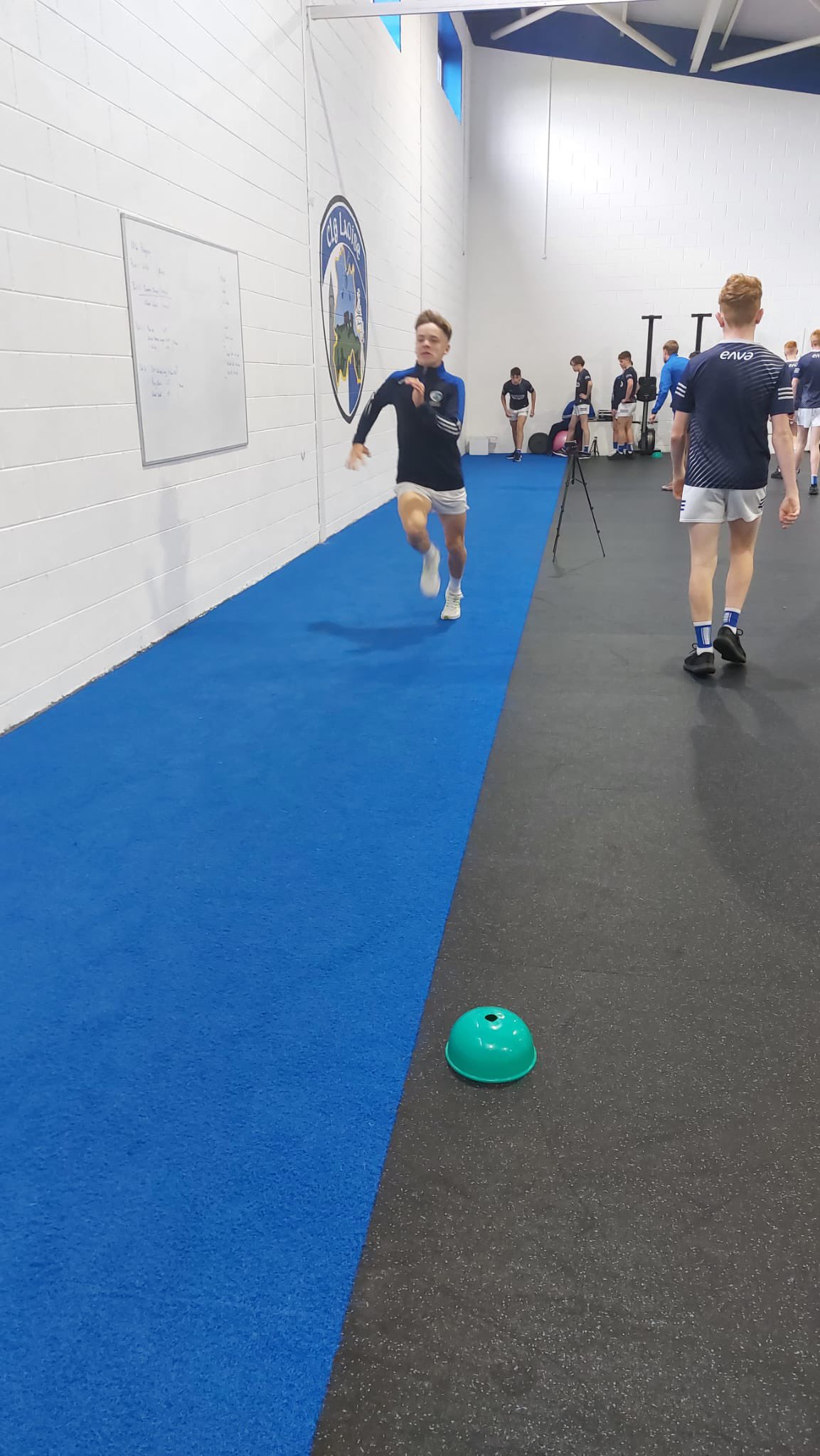 Friday July 28th: Along with our players also attending a workshop on the educational opportunities available from SETU Carlow with a talk from SETU tutor Alan Nolan, most recently our players attended a talk from Senior County players Sean Greene and Killian Lillis who discussed to our U16 Football & Hurling Academies the sacrifices required and privileges of being an intercounty player. This talk was important to help strengthen the link between the current and the future.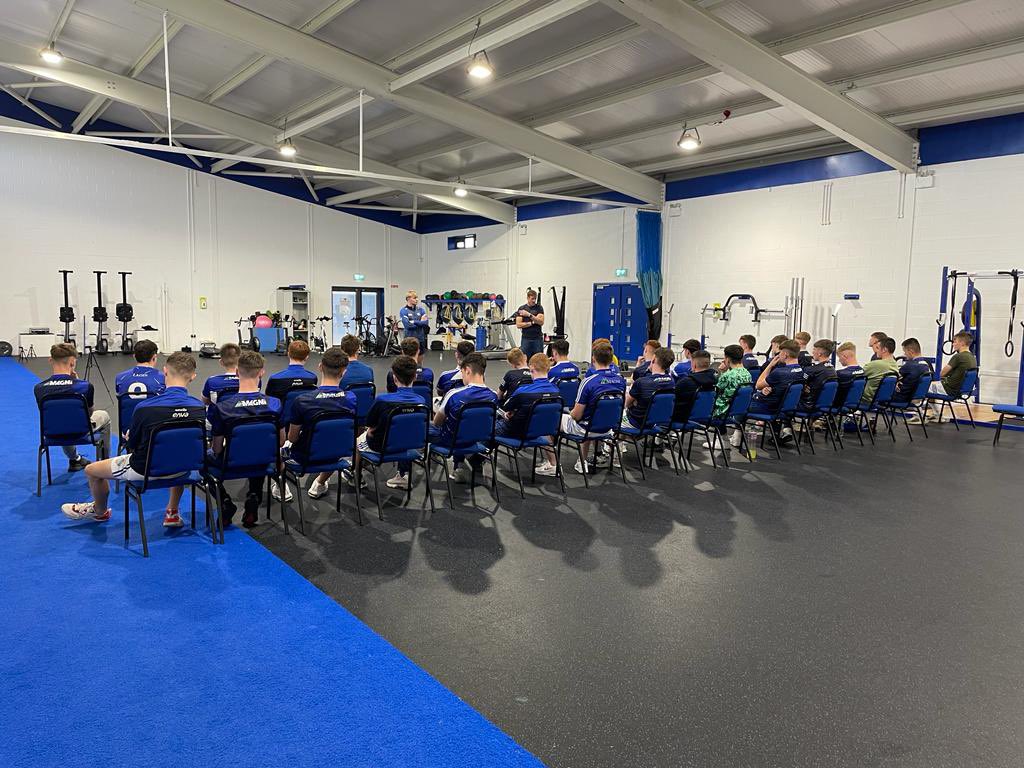 This is a massive undertaking and our development academy squads plus subsequent programmes will only be as successful as the Laois Gaels who lend a hand, so if you wish to help out, if you think you can contribute something, get involved. This is the time, this is the way, at the grassroots. The future of Laois GAA. Laois Gaels, fueling the development academies of Laois GAA.
Many thanks to our development squads sponsors Enva Ireland for their continued commitment to the development of our players in Laois GAA.
To offer your support to our Laois GAA academies join today at: laoisgaels.com. Laois Gaels is a supporters club, aiding in the development of all our Laois GAA Academies.