Kelloggs Cúl Camps Coaches – Summer 2023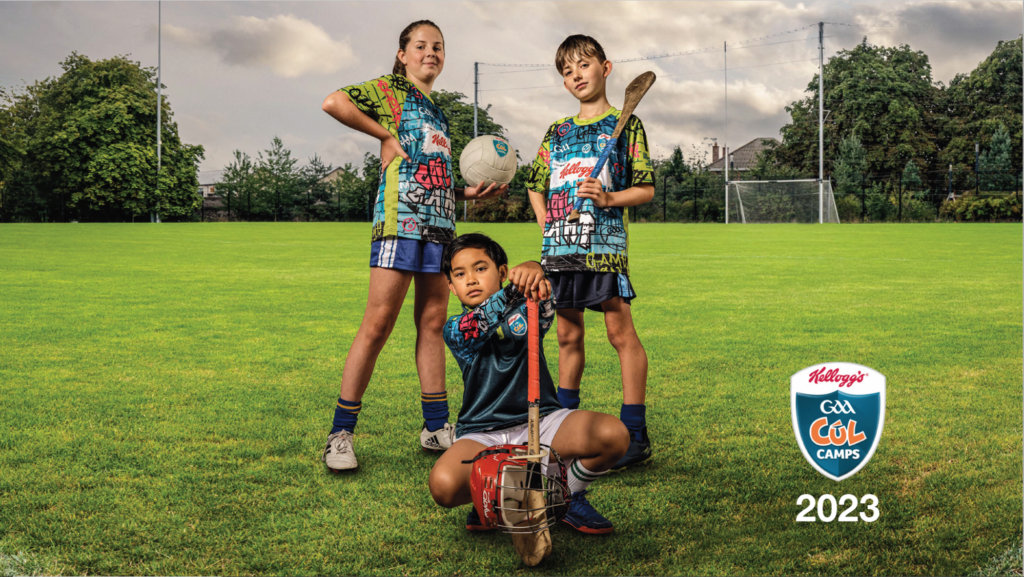 Declan Buggy, Laois GDA kindly reminds everyone interested in applying to be a coach at this years Laois GAA Kelloggs Cúl Camps that the deadline for applications is the 23rd of May 2023.
Places are still available for anyone interested in getting involved in coaching opportunities at this year Kelloggs Cúl camps where there are 2 types of coaching roles available: Coaches (ages 18+) and Assistant Coaches (ages 16+).
Applications to be a coach at Laois Cul Camps are live now at: https://www.kelloggsculcamps.gaa.ie/cul-coaches
Contact: For more information contact Laois GDA Declan Buggy at 083 152 7055 declan.buggy.gda.laois@gaa.ie
Kelloggs Cúl Camps 2023
2023 will be our biggest year yet for Laois Cúl Camps. With 40 camps on offer in 36 different locations throughout Co.Laois, there will be a camp near you throughout the summer.
The Kelloggs Cúl camps are an action-packed camp, filled with a week of fun and GAA activities taking place during the summer holidays.
Catering to boys (football & hurling) and girls (ladies' football & camogie) aged 6-13, benefits for your child include:
Socialisation
Fun activities
A games-based approach to training
Free gear consisting of a jersey, ¼ zip top and backpack.
Book a spot on a Kelloggs Cúl Camp TODAY!
To book your son or daughter onto a camp, simply click the link below:
Prices: Pricing is €75 for 1st. child; €60 for 2nd child; €50 for 3rd and subsequent children (including Cúl camp kit which will be sent direct to your home).
Book now: https://www.kelloggsculcamps.gaa.ie/booking
Contact: For Laois Cul Camp booking enquiries, contact Laois GDA Declan Buggy at 083 152 7055 declan.buggy.gda.laois@gaa.ie
Club Competition – enter your Club Today.
Club Competition: This year, there are 3 cash prizes to be won for your club of €5,000, €10,000 and €25,000. To enter your club, buy a pack of Kellogg's Cornflakes, Rice Krispies or Coco Pops and scan the QR code inside of the pack then select your club.
By Laois PRO
Tue 9th May